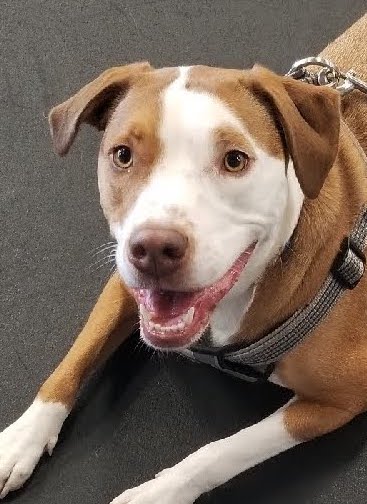 Sansa has been zooming with us for over 2 years. She has attended Obedience 1 & 2, and is now in Private Trainings, where she works on Obedience, Agility, Scent & soon to be Urban Herding. She loves to work & be challenged.
Favorite Treat: Yak milk & steak (not at the same time though)
Favorite Place: Going to Grandma & Grandpas to swim and the Zoom Room to train with Tabytha
Favorite activity at the Zoom Room: Obedience 1, Obedience 2 & Private Training with Tabytha
Sansa's owner, Michelle, had this to say:
Sansa likes to get her roomies in, when everyone has settled down & relaxed for bed. She likes to fly around the bedroom, on & off the bed, and down the hall like a crazy mad man!