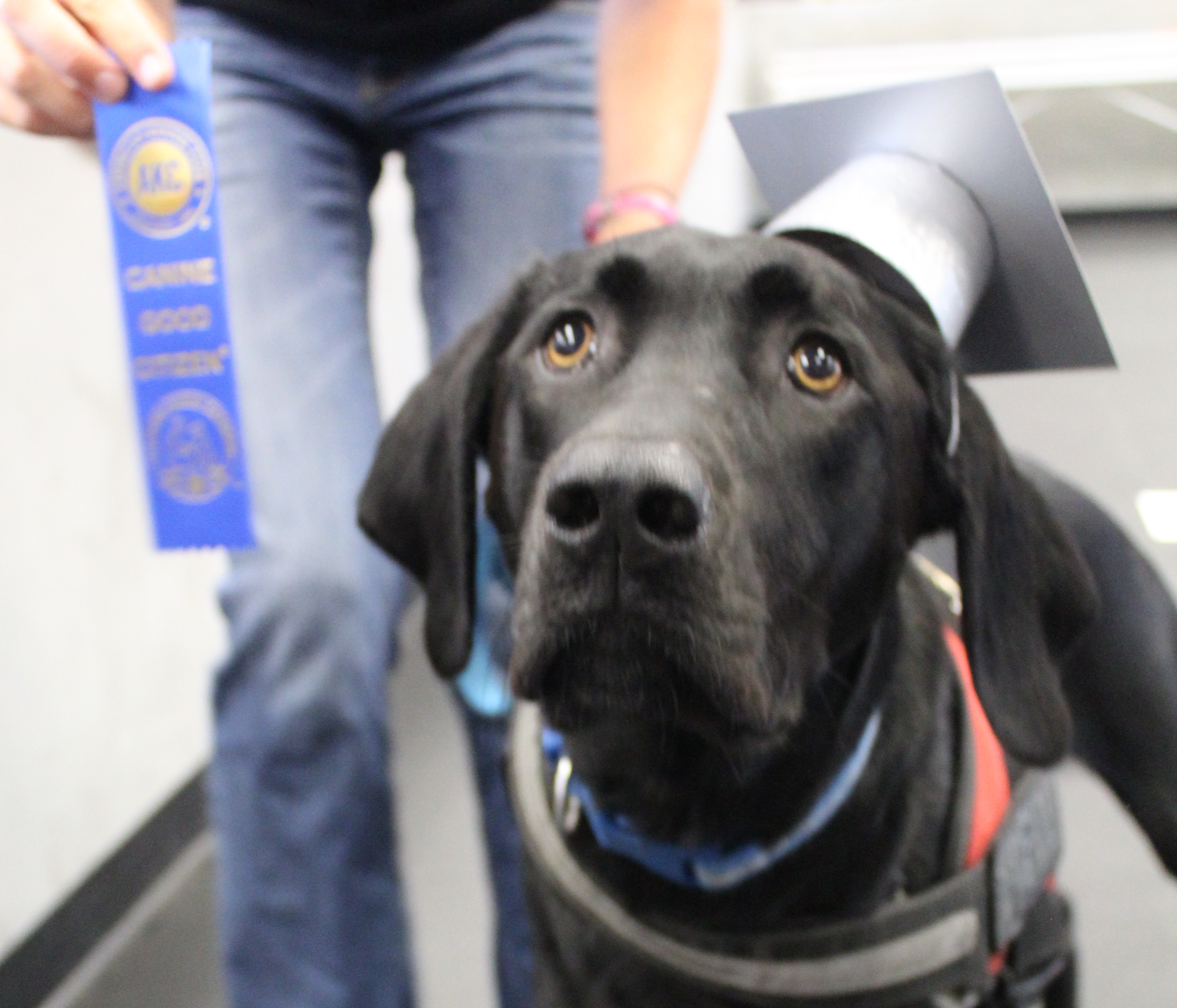 Tobi has been zooming with us since he was just a pup. He is training to be his humans service dog, so he gets to go everywhere with her.. EVEN COLLEGE!
Favorite Treat: anything & everything!
Favorite Place: Shrover Lake & the beach
Favorite activity at the Zoom Room: Puppy Preschool, Puppy Obedience, Obedience 1 & 2
Tobi's owner, Brooke, had this to say:
Tobi has on more than 1 occasion, run into the sliding glass door!