Winnie Belle
Winnie was on August 11, 2014. She was adopted from Golden Meadows Retrievers in Moorepark, CA.  Winnie lives at home with mom Jamie (who you can see on Saturdays in Agility classes), dad Jeff and sister Kaya!  They are expecting a baby boy on April 1st. Winnie is so excited to be a Big Sister again!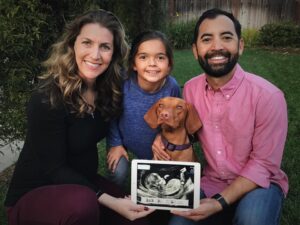 Winnie has been a Zoomer with us since Jan 2015!  She is currently training up for the Canine Good Citizens test in January. Winnie is our Agility League Season 4 Champion and is training up for Season 5 in Agility 4.
Winnie also completed both Scent 1 and Advanced Scent workshops!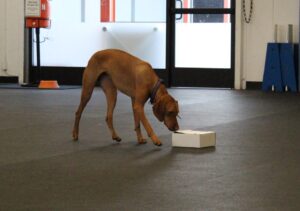 Winnie's is not known to be picky about treats, but her favorites are bananas with peanut butter and the Bison Lung cubes from Zoom Room!
Winnie's favorite places are Zoom Room, any open field, pool, or beach where she can chase her ball!
A favorite Winnie story: she is always trying to outsmart her owners, for example if she wants to get the human out of her favorite chair, she will stand by the door pretending she has to go out side so when you get up, the silly girl will swoop into the chair!