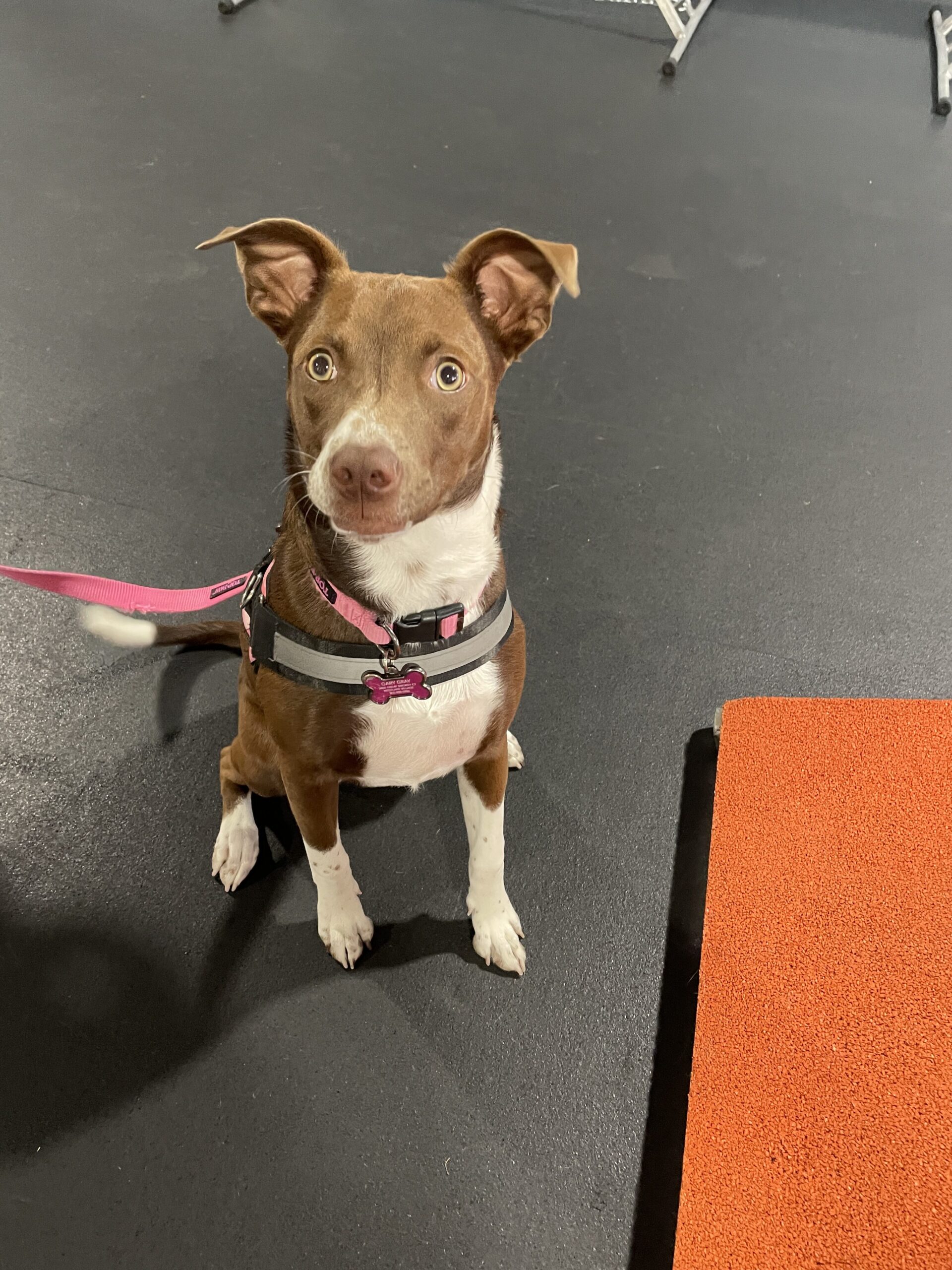 When Zoee first started in Puppy Training, she didn't really know how to play with other dogs and didn't really care to meet other dogs. She is so much more social now and is good at meeting other dogs.
Zoee's owner, Kim, had this to say:
Kim is very happy with Zoee's better attitude toward other dogs.