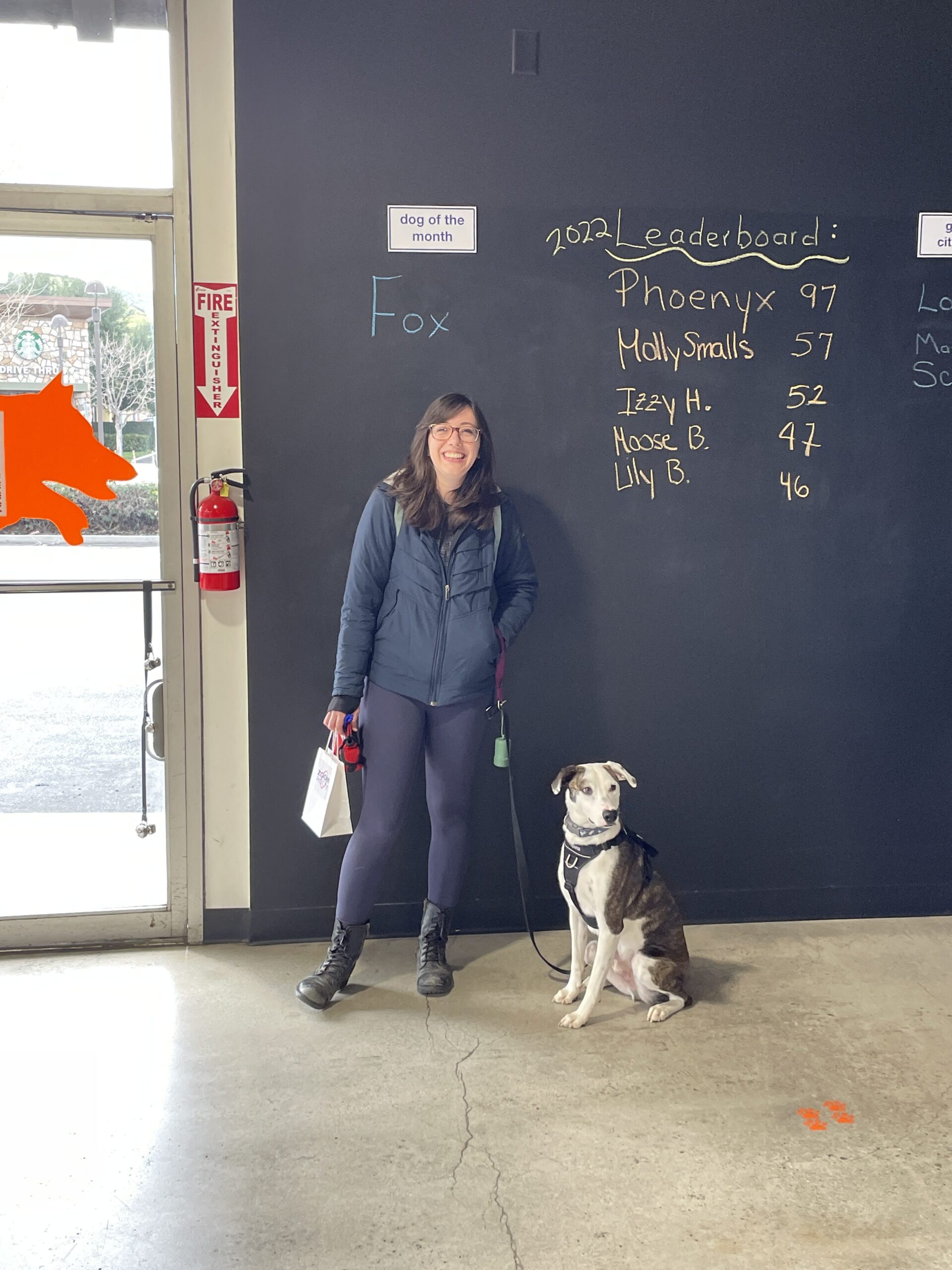 Fox first came to Zoom Room in October of 2022. He was a very anxious dog, so started with private training sessions. He was able to begin group obedience classes at the beginning of January and quick graduated to the next level. He has also started agility training. Fox and Emma are a pleasure to have in any class. His age is estimated at just under 2 years.
Favorite Toy: Kong Octopus
Favorite Treat: Alligator Shreds from Wild Meadow
Favorite activity at the Zoom Room: Zooming through the agility tunnels!
Fox's owner, Emma, had this to say:
Fox has come a long way from being a scared shelter dog.