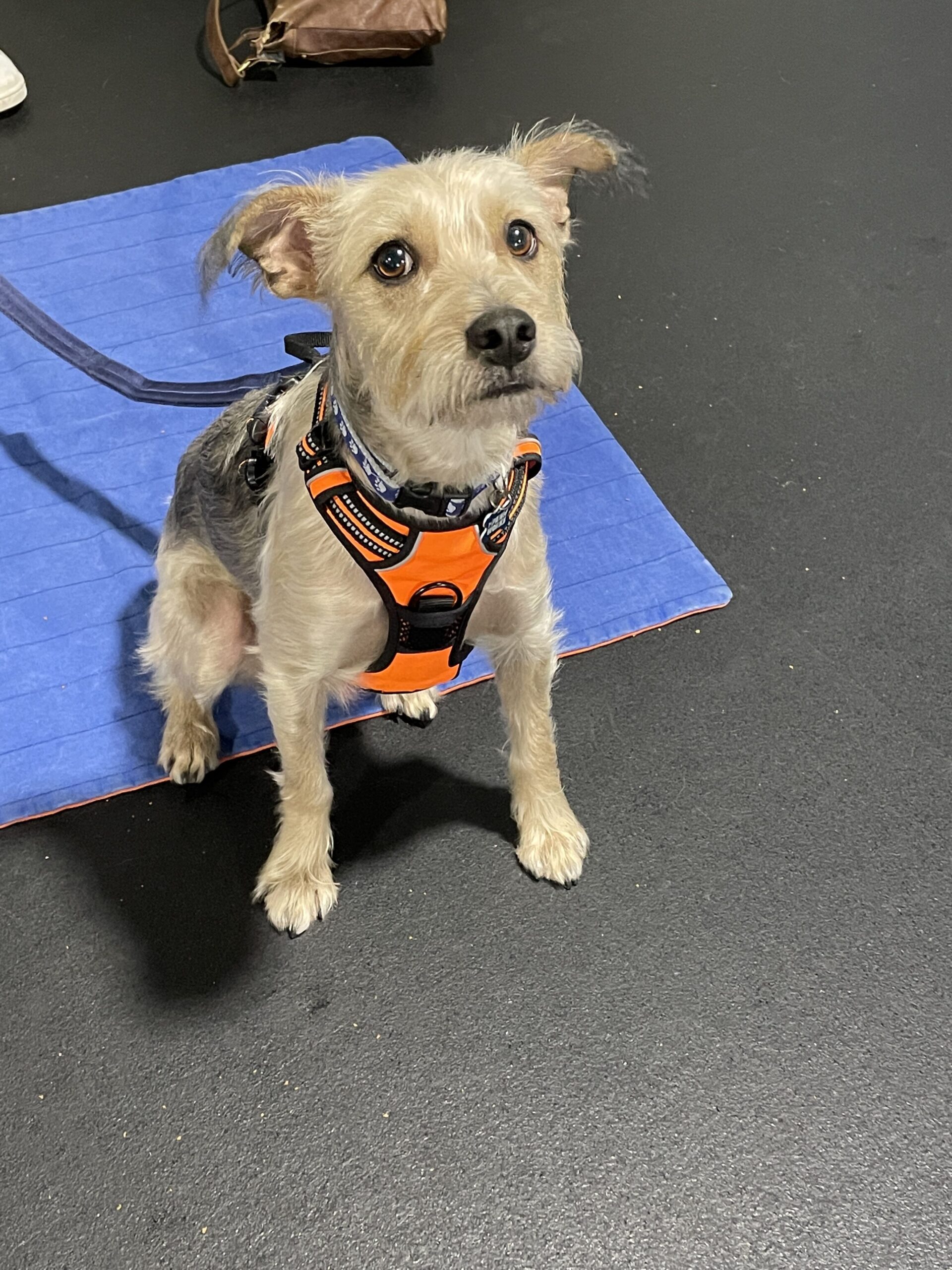 Bosco may still be shy but has come SO far in his training. He has a great stay and can do both a down and a sit with the owner 10+ feet away from him.
Favorite activity at the Zoom Room: Puppy Training
Bosco's owner, Ray & Stevie, had this to say:
Bosco has made a lot of progress over the past couple months, especially when it comes to listening and not barking so much at other dogs. He has been working very hard on learning his commands and is thrilled to be named dog of the month!