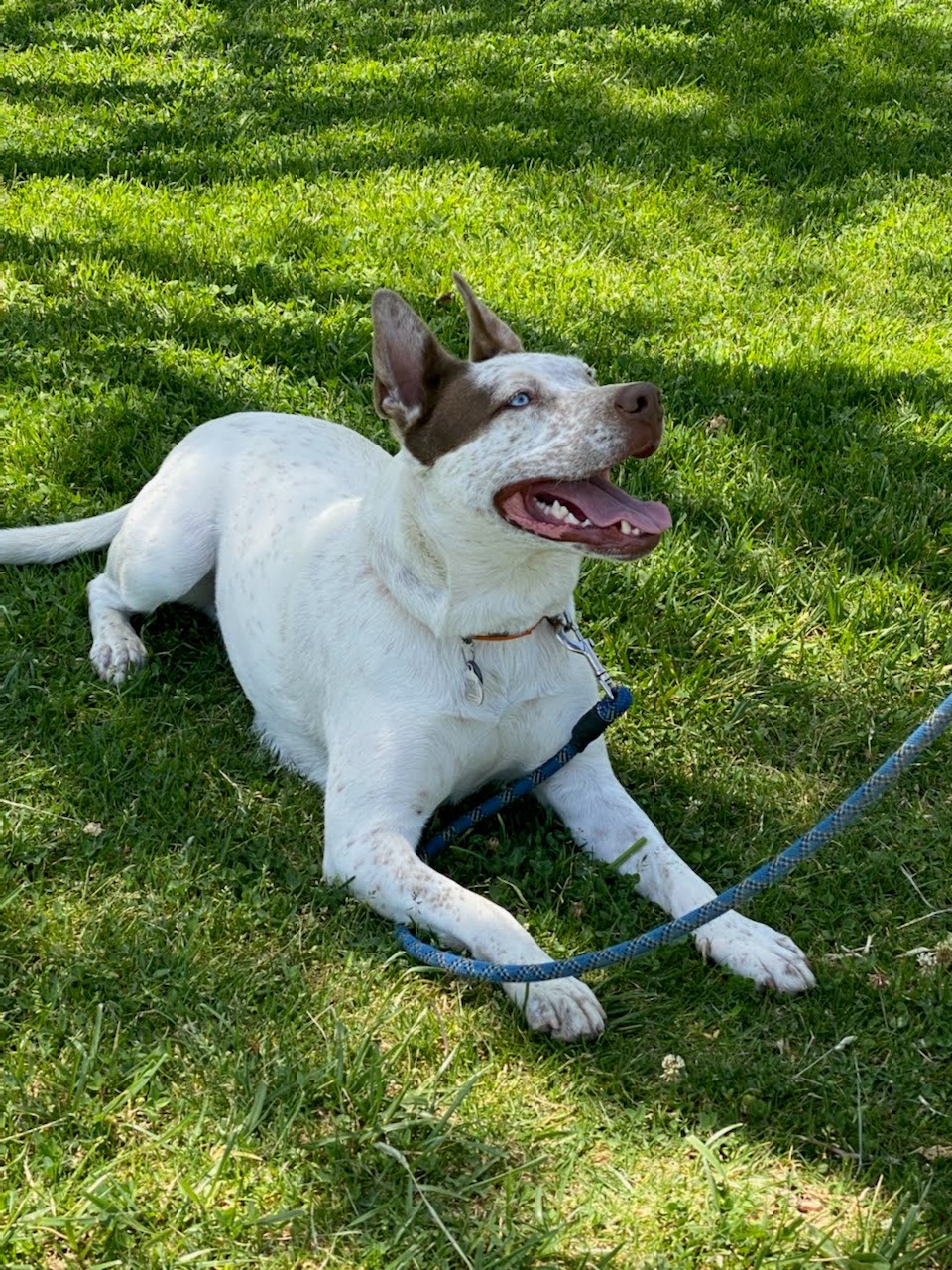 Moose's owners adopted him from VCAS when he was 9 weeks old. The listing said "bundle of frenzied puppy energy, very social, likes to nibble on pants". According to David, these things are all still true today. the first photo is a current photo and second is his adoption day photo. Moose is a favorite of the staff at Zoom Room.
Favorite Toy: peanut butter filled frozen kong
Favorite Treat: Wild Meadows Lamb bites
Favorite activity at the Zoom Room: Agility 3 and Obedience 3
Moose's owner, David, had this to say:
Moose loves walks, hikes and runs. He has recently been working on frisbee. if the throws are good, he has a great catch percentage!