Puppy Meet Up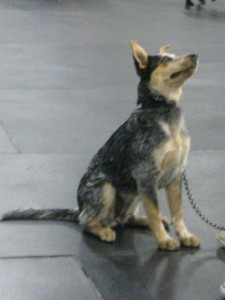 Take a Break From the Mall on Black Friday
You've done all your shopping, now let your puppy stretch his legs.
If you have a puppy between the ages of 3 to 6 months bring him (or her) to our Puppy Meet Up at Sherman Oaks from 3-4pm on Black Friday!
Your little ones will be able get that puppy energy out so you can go home and enjoy your tryptophan leftovers in peace.
Only $5 for an hour of fun and games and puppies being puppies! While they play, take advantage of our Black Friday specials, which include $5, $10, and $15 grab bags and specials on new puppy products.
When:
November 29, 2013
From 3:00 PM to 4:00 PM
Where:
Zoom Room Sherman Oaks
13618 Ventura Blvd
Sherman Oaks, CA 91423
Cost: $5