"Hooray for Hollywoof" Theme Hits Mark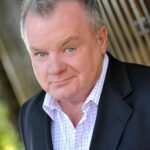 After months of preparation, we are thrilled to invite you to the Zoom Room Sherman Oaks Grand Opening Celebration.
Join host Jack McGee (better known as Chief Jerry Reilly on TV's "Rescue Me" and Captain Mike Sutton on "Common Law") for an evening fit for the dogs.  While welcoming you in, we will also be raising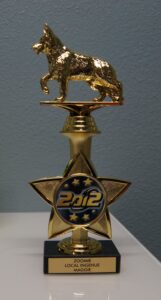 money for Strangest Angels Animal Rescue.
Come walk the "green" carpet and have your picture taken by the "pup-arazzi."  Then, come in and enjoy refreshments from Antonio's Pizzeria, Hotlips Soda, Fireman's Brew Beer, Tito's Handmade Vodka, Zenify, Dama Tequila, and more.  Put your pup in the photo booth and watch her become a star, then treat her like the diva she is and let Amber Lockspeiser from Happy Tails To You give her a relaxing massage.
Special guests Megan Blake and Smiley will be on hand to spontaneously start the Super Smiley Flash Mob.
Amidst all the activities, meet your neighbors and new fellow Zoomers while the dogs make new friends too.
Then, Jack McGee will announce the first ever Zoomie awards, given to special dogs who earned them over the last year.  We can't wait to see who's going to win!
Make sure to listen for your name during our raffles and be sure to stop by our silent auction table.  Amazing auction items will be offered, with all the proceeds going straight to Strangest Angels.  Some of the items to bid on are:
But wait, there's more!  Don't forget to grab your Natural Balance gift bag before you leave.  Each bag will be filled with fantastic goodies from Natural Balance for the dog in your life and another bag of goodies for you!
This celebration is $10/person, dogs and children under 12 are free.  We can't wait to see you there, superstars!