First Aid/CPR Seminar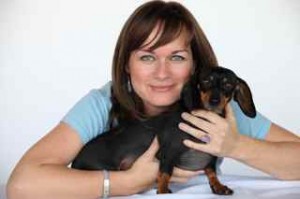 According to the American Animal Hospital Association, 25% more pets could be saved each year if CPR were applied.  Learning basic first aid skills could one day save your dog's life.
Zoom Room Sherman Oaks will team up with Pet Tech Certified Instructor Jillian Myers for a one-day course to teach you all you need to know to help your love bug through a variety of situations.
This seminar includes hands on participation (using models),  a workbook with detailed instructions, one-on-one work with Jillian, and a CPR Completion Certificate.
Want to learn more than CPR?  You're in luck!  This course will also cover vital information on heat and cold injuries, poisoning, bites and stings, wellness and injury assessments, bleeding protocols, and choking management.
This seminar is a human-only event, so be sure to leave your furry one at home.
When:
March 9, 2014
From 3:00 PM to 7:00 PM
Where:
Zoom Room Sherman Oaks
13618 Ventura Blvd
Sherman Oaks, CA 91423
Cost: $$75