GO GREEN THIS SAINT PADDY'S DAY!
With St Patrick's Day just around the corner, we want to make sure you and your dog are ready! Everything

GREEN

in the store is 15% off all month!
Just stop and find the gold (and green) at the end of
the rainbow!
---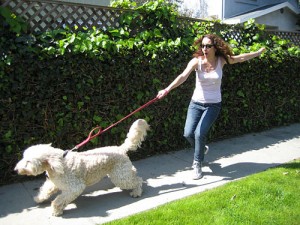 LOOSE LEASH WALKING WORKSHOP
Is this you trying to walk your dog? If so, the loose leash walking workshop is for you!
This 3 week workshop will be meeting on Monday's at 6:00 starting on April 6th for only $85.
This class focuses on having your dog stay by your side and keeping their attention on you! With spring just around the corner, you want to be prepared to have enjoyable walks with your best friend!
CLICK HERE to sign up!