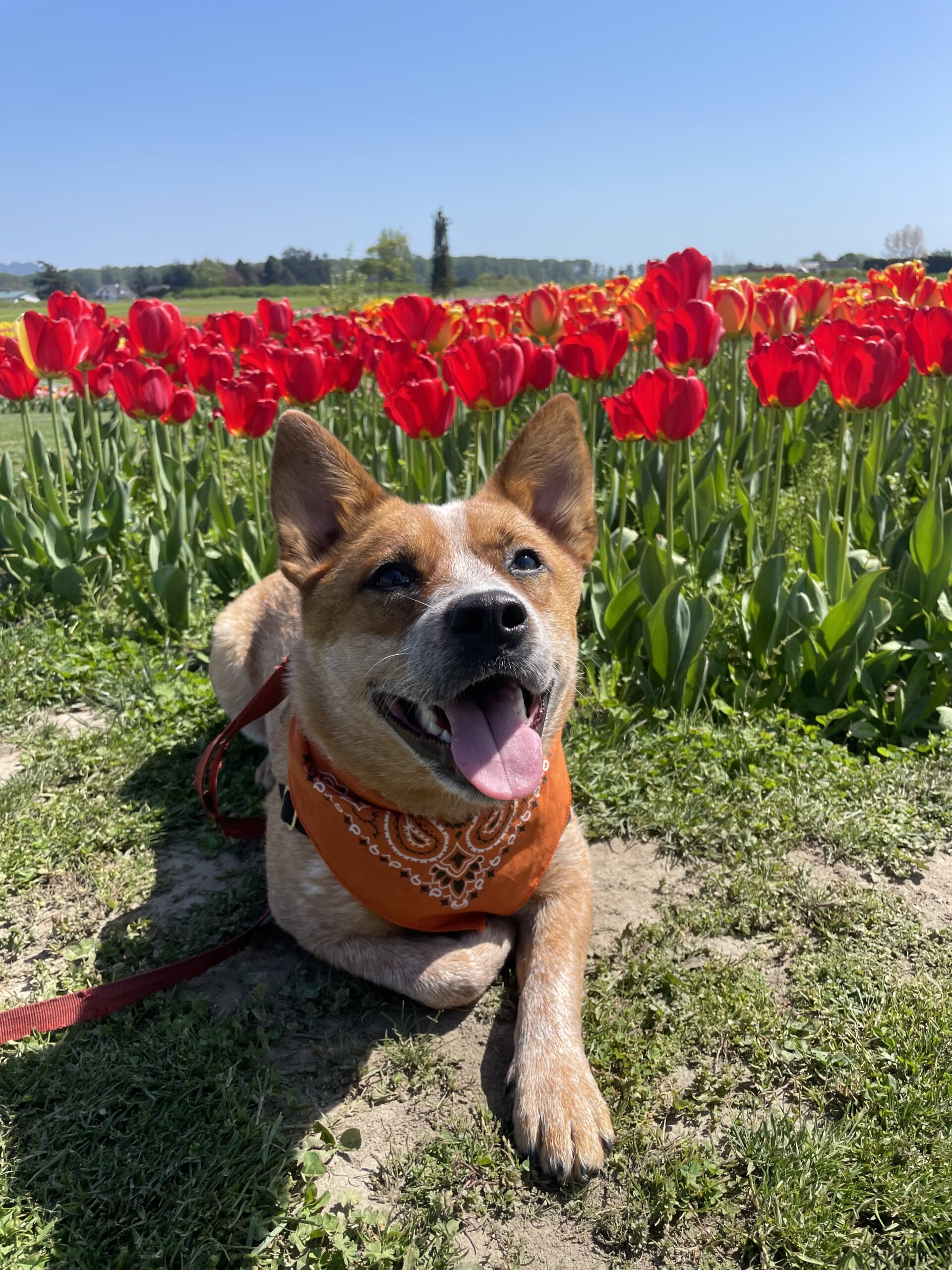 Hello fellow Zoom room folks! My name is Sienna and I'm a 10 month old Australian Cattle Dog a.k.a. Red Heeler a.k.a. "sweet potato" a.k.a. "piranha" a.k.a. "wild baby dingo". My humans call me all kinds of strange things, but those are some of my favorites. I'm pretty reserved at first, (less so now that I completed my shy dog training!), but once you show me you're trust-worthy by showering me with treats, we can be B.F.F.s. That is when my true wild baby dingo nature comes out. I'll chase you and bring you my toys and squeak them with great levels of enthusiasm. That's when you know we're going to be good friends.
I love when my humans take me to the water to chase waves, let me carry sticks on our walks, and give me a place to dig to my heart's content in the yard. If only they'd let me go after those rabbits and squirrels (hint hint humans).
I've been coming to Zoom Room for several months and my favorite things are dragging my human through Agility classes (he has a hard time keeping up with me!) and learning new tricks and skills. I'm a very quick learner and I'm full of energy, so coming to Zoom Room (especially when I have it all to myself!) is a dream. Recently I've learned how to catch all sorts of things – treats, balls, frisbees – you name it! I can't wait to continue with learning new tricks and doing more agility! I appreciate all the patience and encouragement from the human trainers along the way – my humans understand me and communicate with me so much better now!
Sienna's owner, Thomas Trujillo, had this to say:
my humans understand me and communicate with me so much better now!