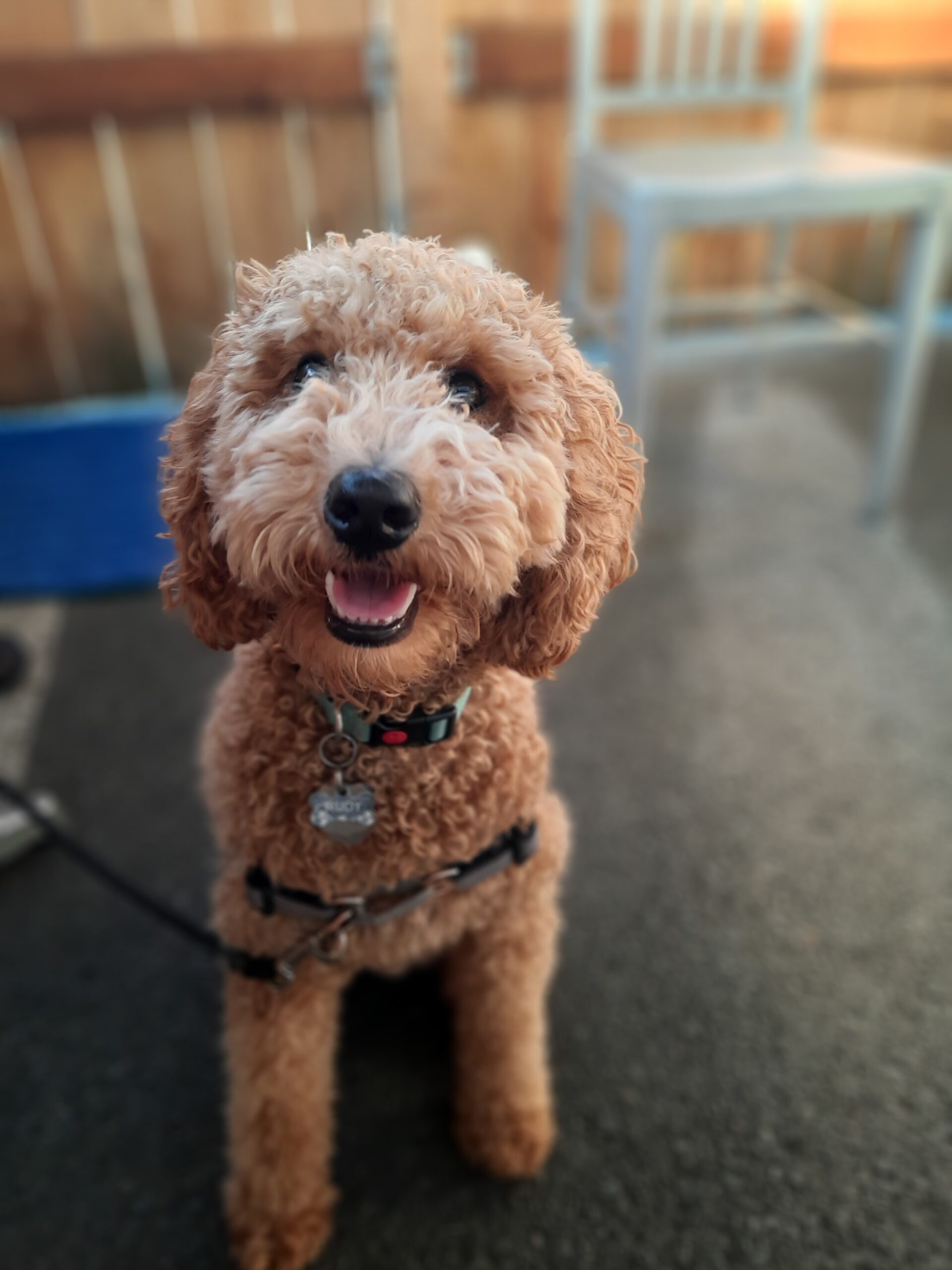 My name is Rudy and I am 14 months old. I like meeting other dogs but new people are my favorite! I love saying hi to everyone and have so muchenergy that sometimes I don't know what to do with myself!
I love snuggling with my pawrents, playing fetch, going to the dog park, lying on my back and getting my belly scratched, and taking walks in my neighborhood. I spend most of my days at home with daddy while he works as a mental health counselor. A lot of the time I just sleep, but sometimes I get to say hi. Daddy wants me to be a therapy dog and I think I will be really good at it someday, once I learn not to bark at all the mysterious noises I hear.
I started going to the Zoom Room with my mommy and daddy in April 2021. The trainers have helped me learn some self-control and how to be polite. I know I have some work today before I become a good canine citizen, but I'm always excited to learn new tricks!
Rudy's owner, Dan & Courtney, had this to say:
Rudy is playful, curious, friendly, and great at cuddling!