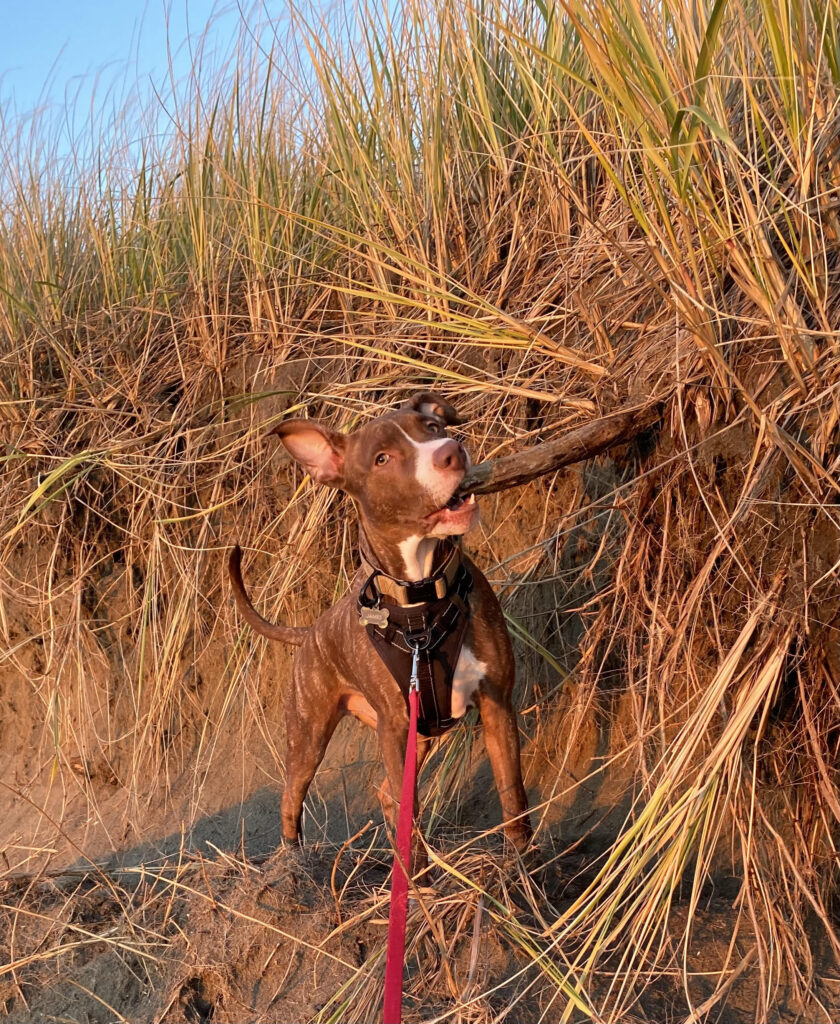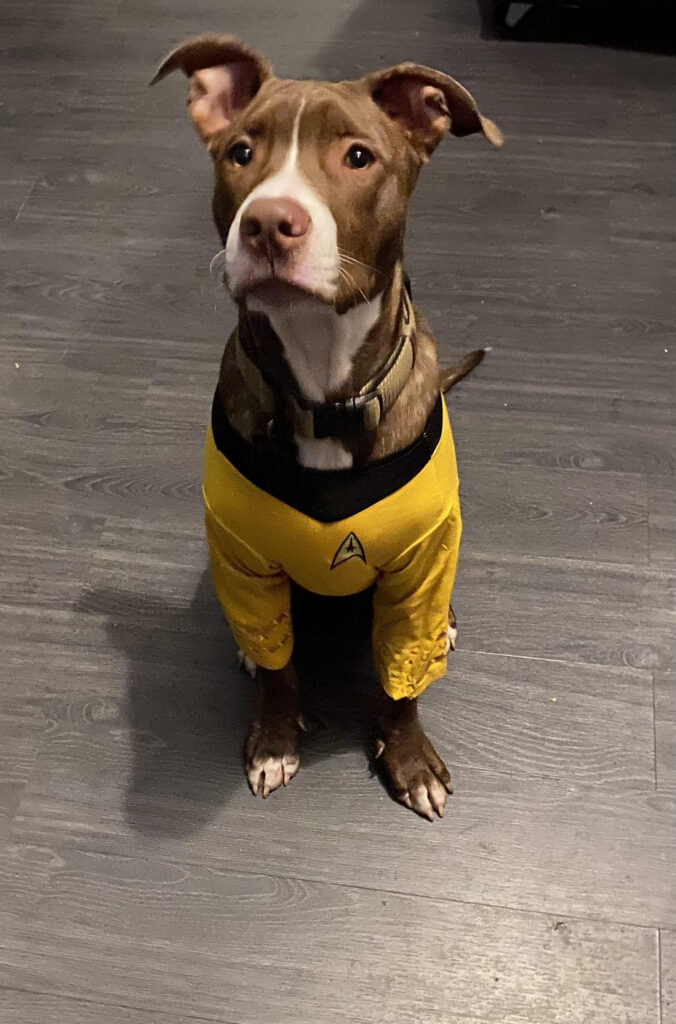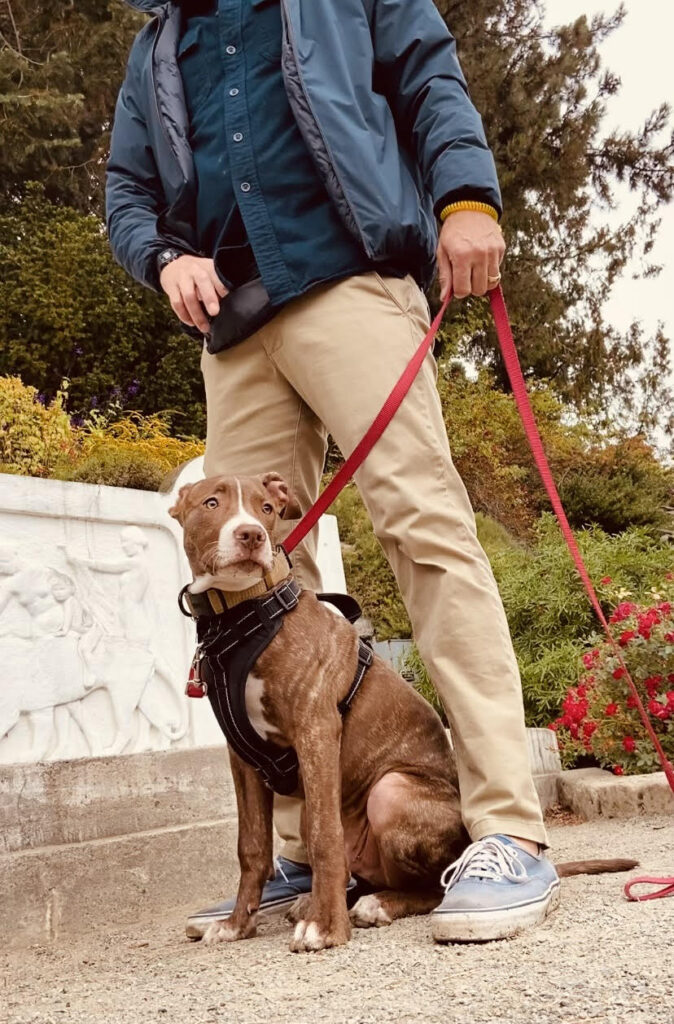 Hello! My name is James T. Kirk but I go by James, Jamie, The Captain or Destructo-Sauraus-Rex. My life mantra is Food, Fun and Friendship. I'm a Pit Bull mix and I am almost 9 months old. I was born in Arizona but the Humane Society brought me to Seattle when I was 9 weeks old where I met my mom and stole her heart.  I love every person and dog I meet and if they're a little afraid of me, I know they just need to get to know me and they'll love me too. I love going out to the coast and going on long walks with my dad, he's my favorite human (shhhh don't tell my mom, she gives me more treats). The beach is my favorite, oh and the woods are my favorite, oh and the dog park is my favorite, oh and Zoom Room too, also my favorite. I love it all!
I have some chihuahua brothers that I had to learn to be super gentle with, but Ozzie is the one who quickly became my best friend. He makes sure I am on the straight and narrow and don't get into too much trouble. I love snuggling with him and my parents on the couch. They say I'm too big to be in their lap but I don't believe them.
I started at Zoom Room when I was about 12 weeks in puppy class, my dad and mom were kinda at their wits end with me.  That's how they found out I love to work and learn new things. They also learned that I can be the goodest boy with some gentle guidance and patience. They're so proud of me and all I've learned. My favorite classes are Agility and Puplates and it makes me so happy to see my parents so proud of me. My goals over the next few months are to start running with my dad, play in the snow again and run on the beach again. I also want to make sure that I learn to follow my mom on her left side in agility….but it's so confusing because the snacks are usually on the right.
James T Kirk's Owners, Tyson and Patience Schoene say, James has such a loving and sweet personality. He's so much fun.