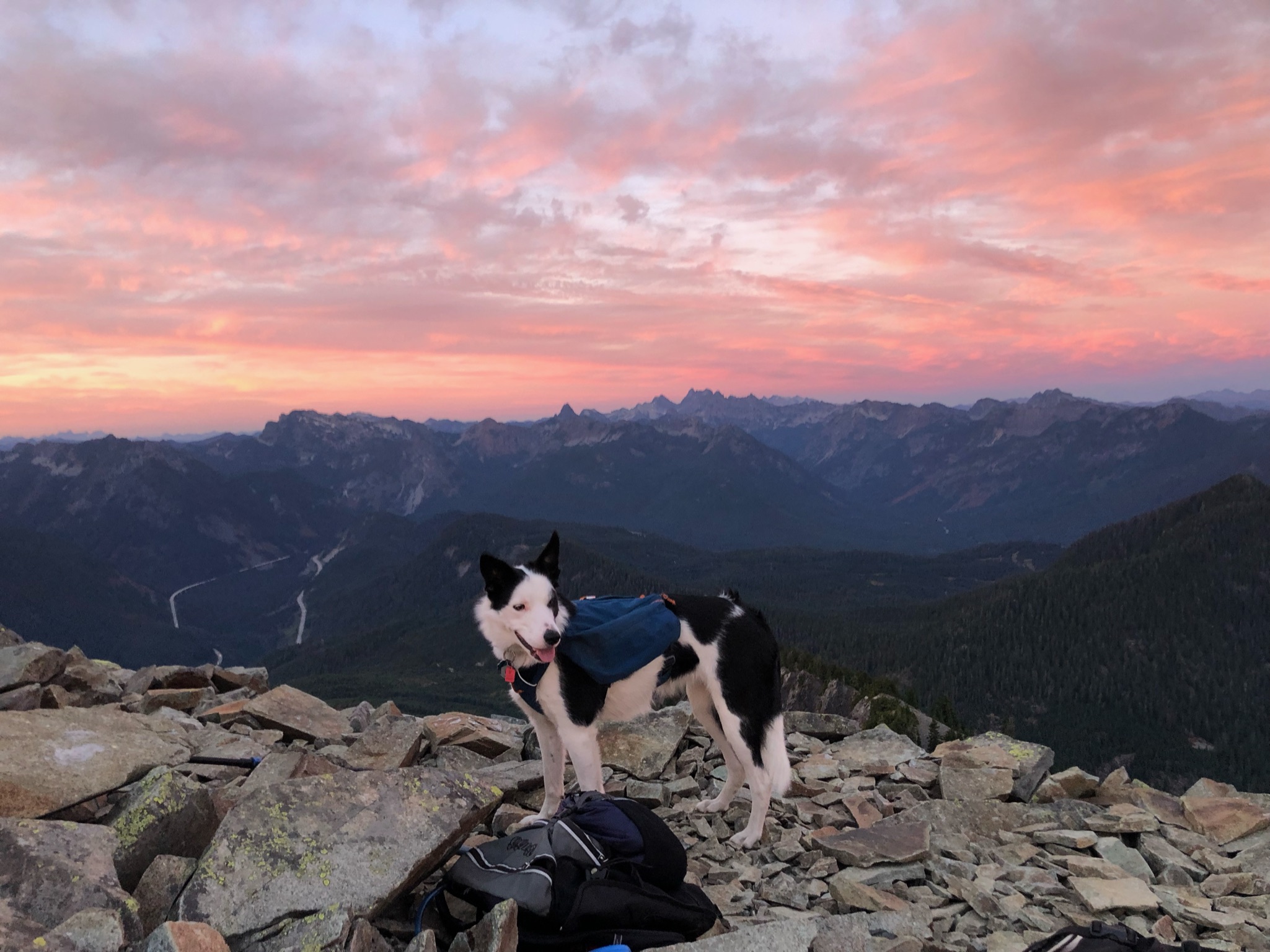 While my name is Ellie, I have many nicknames: Ellie-bellie, the Gremlin, Rizzo (from the Muppets), and for the longest time I thought my full name was "Ellie-off." I'm 2 in April, and a full border collie (although my parents thought they were getting a border collie/lab mix…I'm full of surprises).
I spend countless hours keeping my 2-leggeds in check and moving them about with my bossy barking skills; though they seem hard to train. I love to go hiking and swimming with the 2 leggeds and my big sister, Layla. She taught me to keep swimming and don't look back. #BallisLife
I love to be active—agility and urban herding are my favorite classes at Zoom Room, nothing is better than jump, jump, tunnel. Play hard, lounge hard—that's my motto.
Ellie's owner, Katie & Jordan, had this to say:
Follow our adventures on Instagram @wieliczk