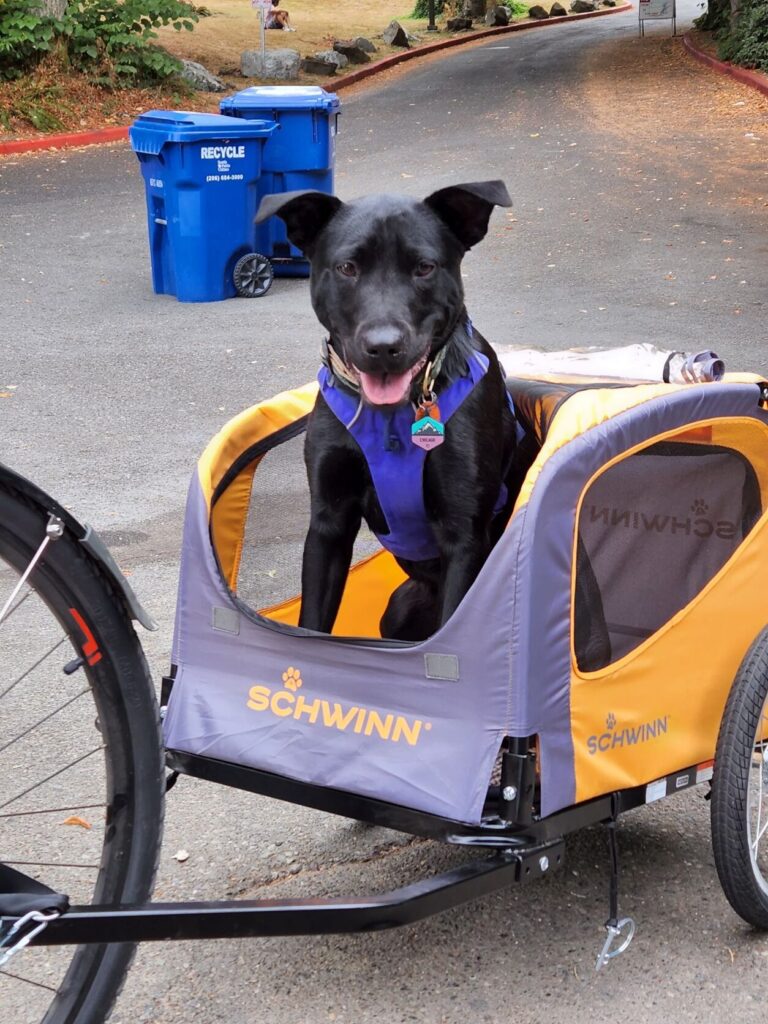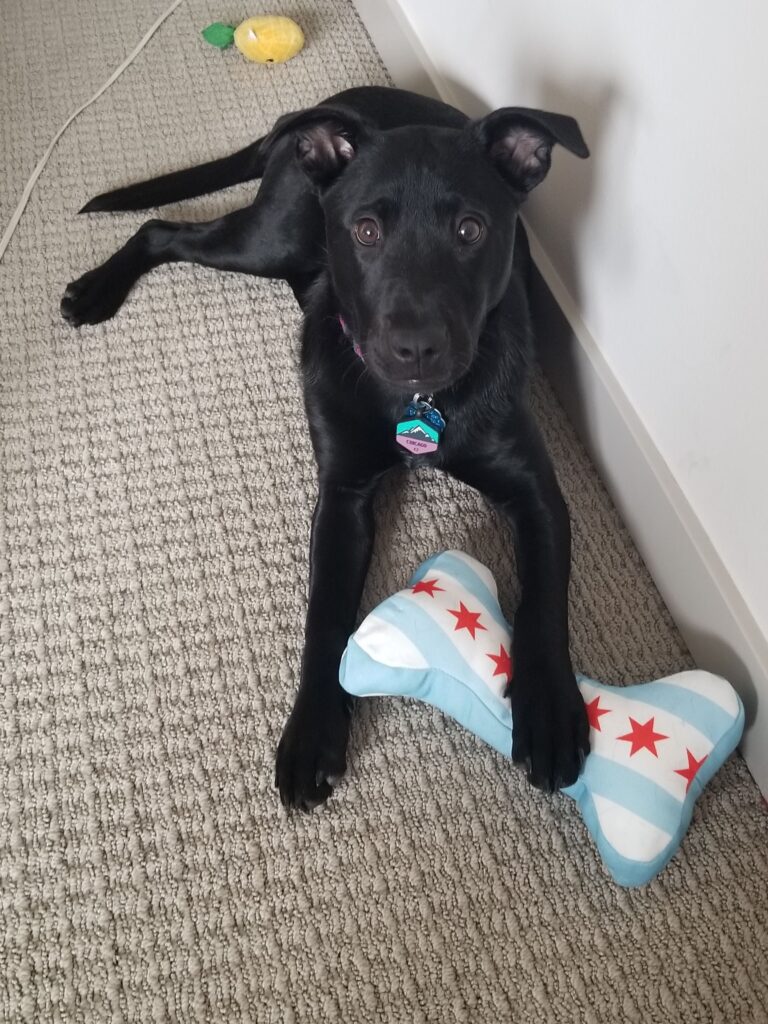 Hi! My name is Chicago and I'm 17 months old. I was born in a shelter in Galveston, TX. A nice woman from a dog rescue took in my mom and 10 siblings the next day. She cared for us and got us all prepared for our forever homes. When I was 10 weeks old, I took a 2 day road trip with most of my siblings to the PNW. That's when I met my mom and dad, Janette and Mike. They were told I was a cattle dog mix, but were very surprised when they did a DNA test and found out I was 30% Pit, 25% Cattle Dog and 15% each German Shepherd and BOSTON TERRIER. Luckily, I grew up to have a cattle dog body type and topped out at 50 lbs. Besides my parents, I'm really glad I moved to Seattle because I don't really like the heat very much. When it's sunny out in the summer, I like to find the nearest shade and am glad my parents bring lots of water for me.
This past summer I learned to swim and I love it. I'll even jump in without a ball to chase now! I especially like swimming in the rivers at Marymoor park or while hiking. My favorite activity is playing fetch, though. I really like the blue stick Mike and Janette use to throw the ball. I also love playing with the 2 year old dog next door. Him and I love to play tug, keep away and wrestle WWE style. I'm a lot like my parents – very social – with both dogs and people. I'd really love to say hi to you all at Zoom Room, but mom and dad said I'm not allowed.
I joined Zoom Room in September mainly to learn to walk better on my leash, but I've learned so many things and am now in Obedience 2. I'm usually very scared of walking up a-frames and crawling into tunnels (or any small space I have to stick my head in), but I took my first agility class and was so brave. I tried everything on the first try! I can't wait to try them all again!