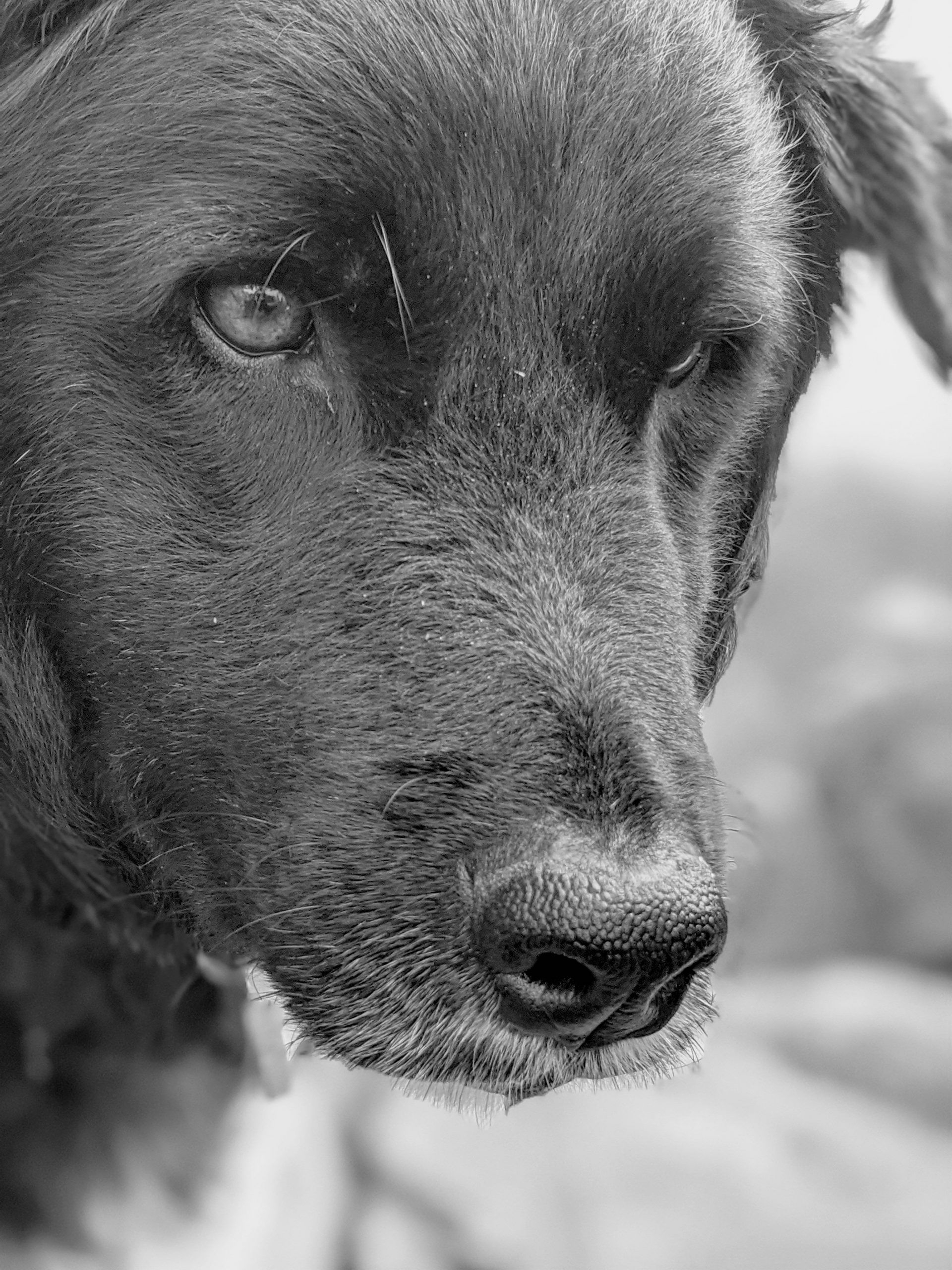 Hi, everyone! I'm Bailey. I was in the shelter in 2017 when I was a puppy and then back again in 2020 until my forever human took me home with her on 31 July, 2020 from The Kitsap Humane Society. She thought about renaming me but I already knew my name so "Bailey" stuck. I don't know why my other families left me but my human says she's glad they did because now she has me.
I think I'm about four years old and I was 78 lbs last year but my human does this crazy thing called marathon running and has been working with me on my fitness so I'm down to 68 lbs. Now I run three miles three times a week with her but I gotta tell ya- I prefer swimming. I guess that's because I'm part Labrador. In fact, she swabbed my cheek one day and was able to tell me I'm about an even split of Border Collie, Labrador, Rottweiler, and Chow Chow.
I have a big year coming up- I'm going to take the Canine Good Citizen test! I've been coming to school at the Zoom Room every week and have been doing my homework so I think I can do it. AND I'm going to take more trips with the human this year. I guess she has human separation anxiety so she takes me everywhere; last year we drove cross-country to be with her family in Ohio because she didn't want to leave me. I have this idea about doing therapy dog training some day, too. I LOVE people and they always smile when they see me so my human said we'll think about it.
You can keep up with me on Instagram @thebaileybeast. I provide commentary on world events (like The Daily Beast, get it?!). I hope to see you around!
Love,
Bailey
Bailey's owner, Una, had this to say:
Follow our adventures on Instagram @thebaileybeast