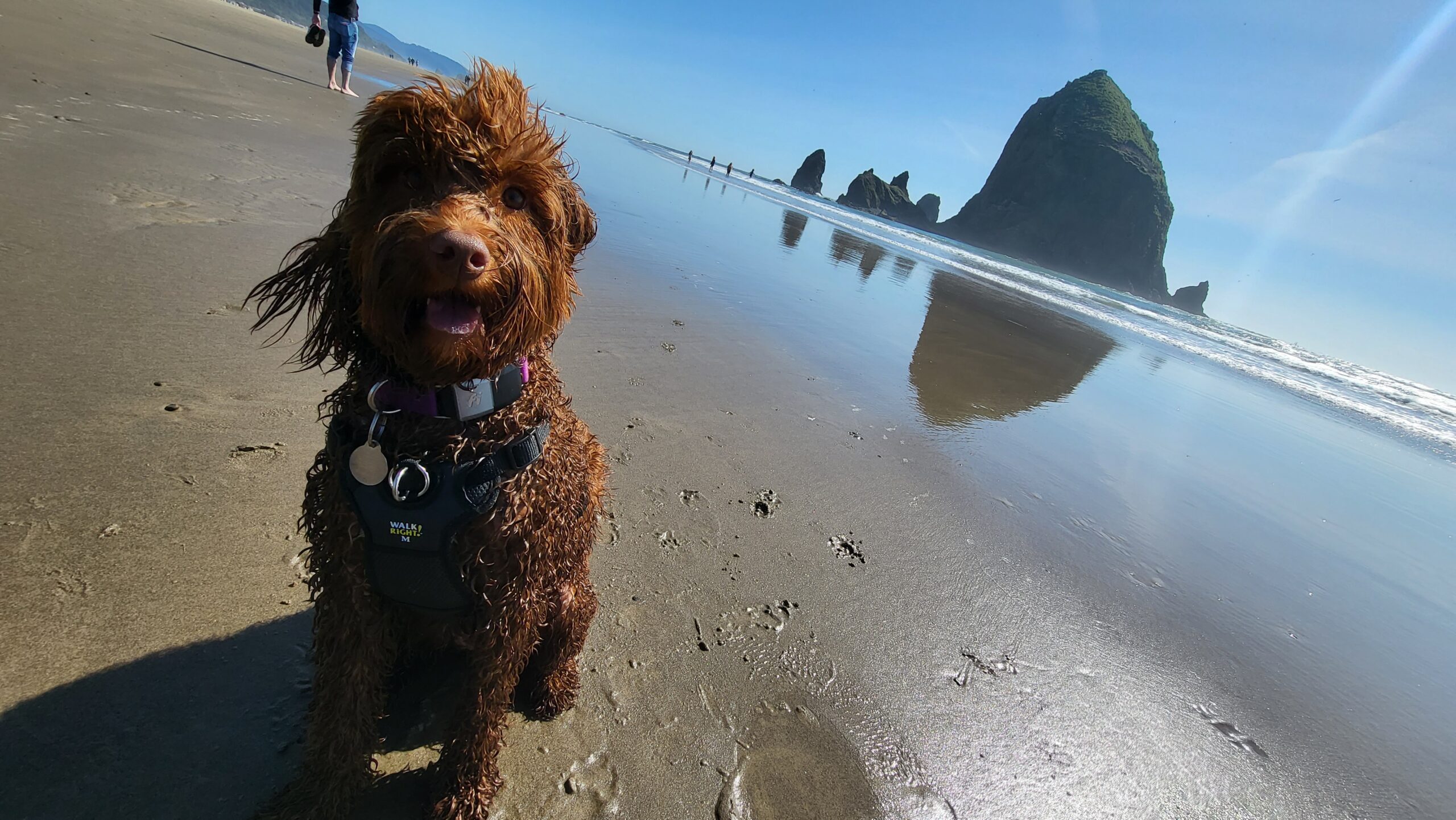 "Nei hou"! I am Andie, a 19 months old Labradoodle. I am bilingual as my dad spoke Cantonese and English to me. I was born in Mesa, Arizona but moved to Seattle at week 8. I love the Pacific Northwest because I am an outdoor girl. I love running around freely and doing my laps.
In general, I like to first observe and then act. So if you met me the first time and I wasn't responding to you right away, I am just trying to get a feel of your personality. Once the trust is developed (it won't hurt if you give me something yummy), I will be the friendliest puppy you have ever met. I may even bring you a toy to play with me.
I have a wide range of interests, but my favorite is ball catching and I can do that for hours. Otherwise, I like to do some running and hiking with daddy, even though I have to slow down for him. Overall, I am a happy girl and I've got a lot of love from people around me.
Daddy brought me to the Zoom Room when I was about 6 months old. At first I was hesitant but soon I knew this was heaven. I learned a lot of useful skills to be a good girl while getting all those yummy treats. I passed the Canine Good Citizen test in April and now I am attending the Agility 2. I love all the staff there and I can't wait to go there!
If you see me next time, please come to say hi.
Andie's owner, Derek, had this to say:
Andie is the BEST DOG!!