You are invited to our 1st Anniversary Party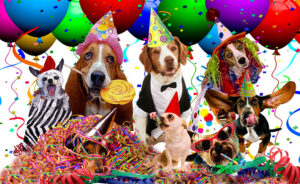 Saturday, June 27th through Sunday, June 28th
Can you believe it's been a year since we first opened? We have made tons of new friends and have many amazing memories!  We want to celebrate with everyone and give you all a chance to strut your stuff!
There will be a party, Introduction to Agility, Agility League, Raffle, Food & Drink and so much more!  Not to mention a 20% off sale on EVERYTHING!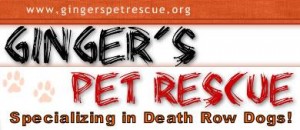 This year we will be raising money for Ginger's Pet Rescue. Admission to the party is a $5 donation to Ginger's Pet Rescue. 100% of admission fees and the proceeds from the raffle will be donated to Ginger's Pet Rescue which works with all types of dogs, large to small, and even flies in puppies from Taiwan to help find their forever homes here in the states!
ON SATURDAY THE 27th, we will be doing the Doggy Disco from 3:00 to 6:00 there will be plenty of treats and fun for both the 4-legged and 2-legged variety. We'll have snacks and drinks for the humans as well as doggy donuts and a cake for the pups! Keep cool during this hot summer and come chat & eat with everyone in our air conditioned building.  We will have a tricks contest, bobbing for hotdogs and other great games!
All pets attending must be under control and on leash at all times. We appreciate you all and want to make it a fun and safe event!
ON SUNDAY THE 28th, Celebrate North Seattle Festival will be happening right in our parking lot!  At 3:00 we will be having an Introduction to Agility for only $5!  Be sure to sign up early as there are only 6 spots available! LINK  Then be sure to stop in to watch AGILITY LEAGUE with some of Zoom Room finest dogs at 4:00.
THE RAFFLE WILL GO FOR BOTH DAYS! Enter our amazing raffle to win things like a packages of classes, gift cards to Core Power Yoga, local restaurants, fine wine, and other amazing things! All proceeds go to Ginger's Pet Rescue.
We can't wait to see you! Thank you all for the support this past year – we couldn't have made it without you all!