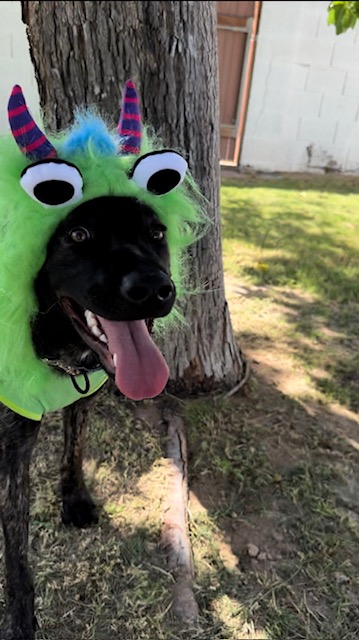 Riot is an absolute blast! He is a clever pup attending our Puppy Plus class, and has gotten started with our Puppy Agility classes as well. We are always so amazed by how intelligent and attentive this wonderful pup is, and how quickly he is able to learn new things. He definitely isn't afraid of trying anything! He's incredibly friendly with both humans and other dogs. Just one class with this cutie is sure to melt your heart!
Favorite Toy: Tug toys and bones
Favorite Treat: Lickimats with fruit and peanut butter
Favorite Playing with his puppy friends!: Hobby
Favorite activity at the Zoom Room: Puppy Playgroup!
Riot's owner, Lindsay, had this to say:
Riot is the sweetest, most chill "little" guy. He's always thrilled to meet new people and go on adventures, but at the end of the day he just wants his snuggles.