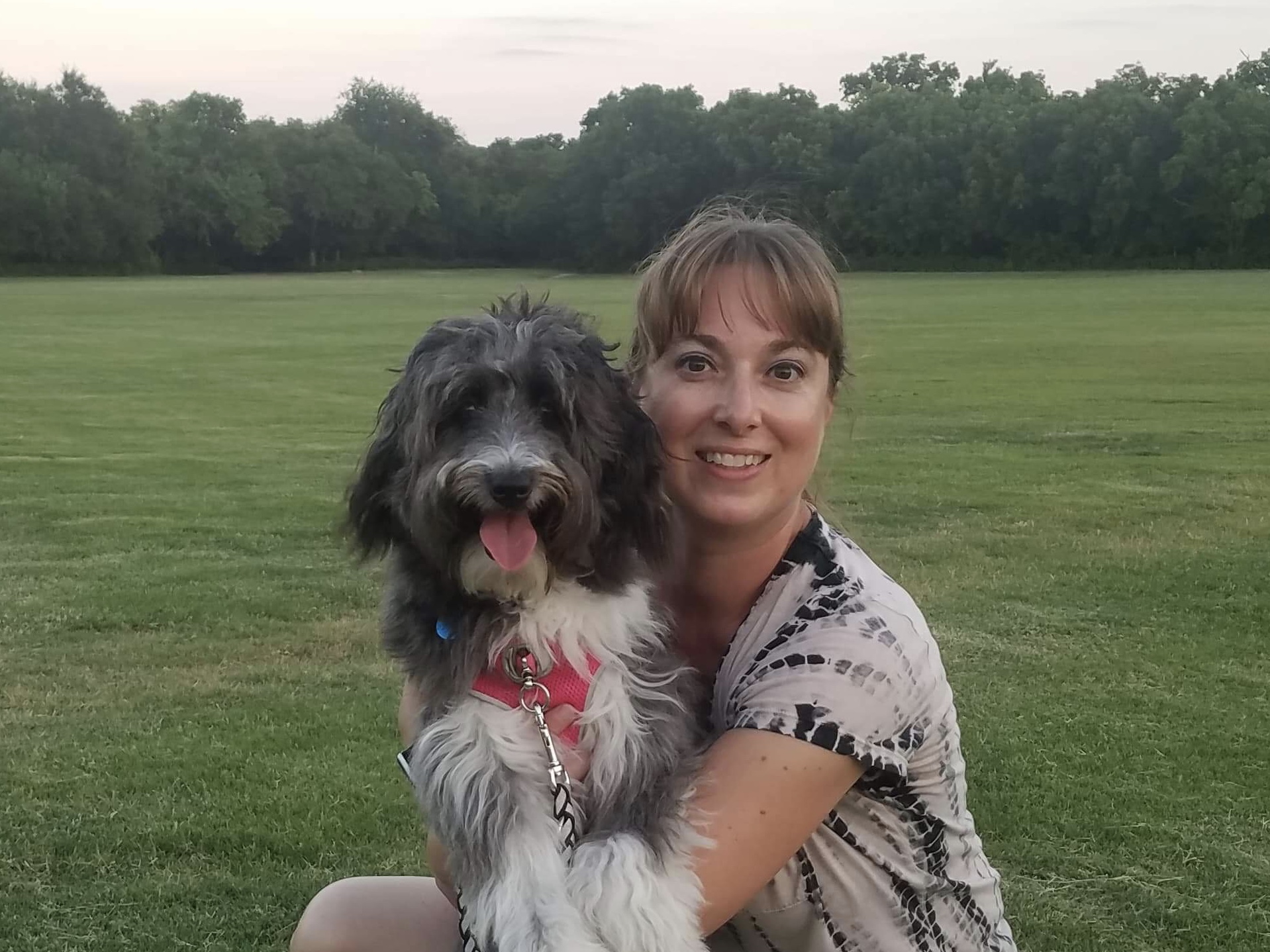 Onyx came all the way from Concord, North Carolina and into his forever home in May 2021, at 2 months old.
He loves to greet his trainers (and anyone else) when he walks into Zoom Room.
Fun Fact: Onyx's parents both have predominantly white colored fur!
Favorite Toy: Anything he can carry in his mouth
Favorite Treat: Minnows
Favorite activity at the Zoom Room: Weave Poles
Onyx's owner, Stacey, had this to say:
His biggest accomplishment was being potty trained at 10 weeks old! He makes noises when he yawns, picks up sticks on walks and steals socks or slippers any chance he can, but he's a goofy dog that loves every human!