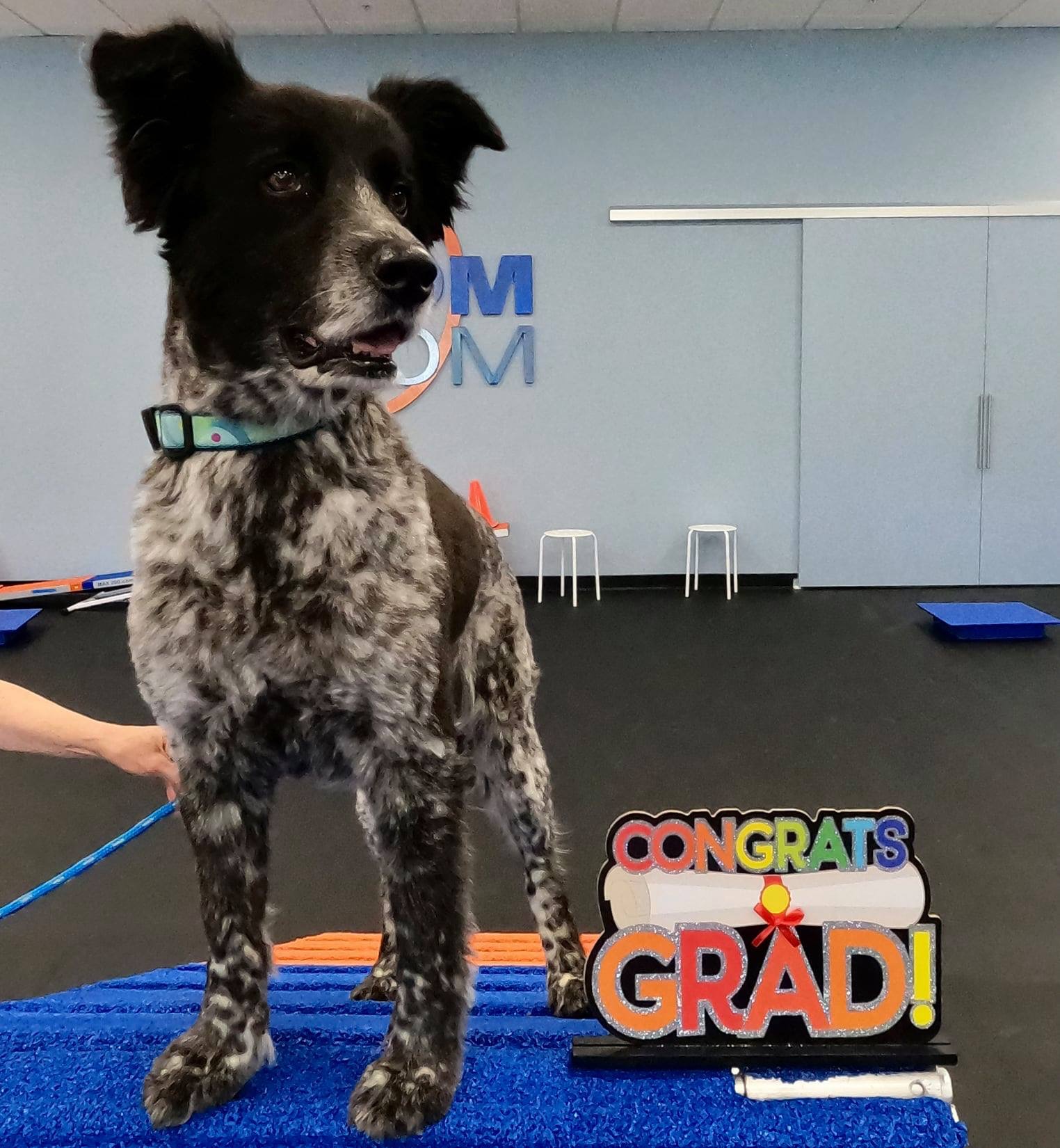 She's an 11 year old mix breed from a rescue. she's part Aussie and part Border Collie. She just loves being outdoors. Relay just graduated to agility 2 and is proof that agility isn't just for young dogs. check out some of her class videos on our Facebook page.
Favorite Game: Catching Snowballs in the winter
Favorite activity at the Zoom Room: running new agility courses
Relay's owner, lin and rick, had this to say:
she is the smartest dog we've ever had. In winter, we work
at Tahoe Cross Country and she gets to come with us, sort of the mascot of the place since
she's been going there her whole life. There are 3 groomed dog trails and she knows them all.
She hikes with us too, and likes to swim. as a pup she made her own agility obstacle course in
our living room. We knew she was a dog that needed a lot of exercise. She doesn't like the hot
temperature here in Reno. We have to go TO the dog park at 7am to beat the heat. We are thrilled
to have found Zoom Room where she has a place to go in the afternoon that is safe, clean, organized, and
AIR CONDITIONED.