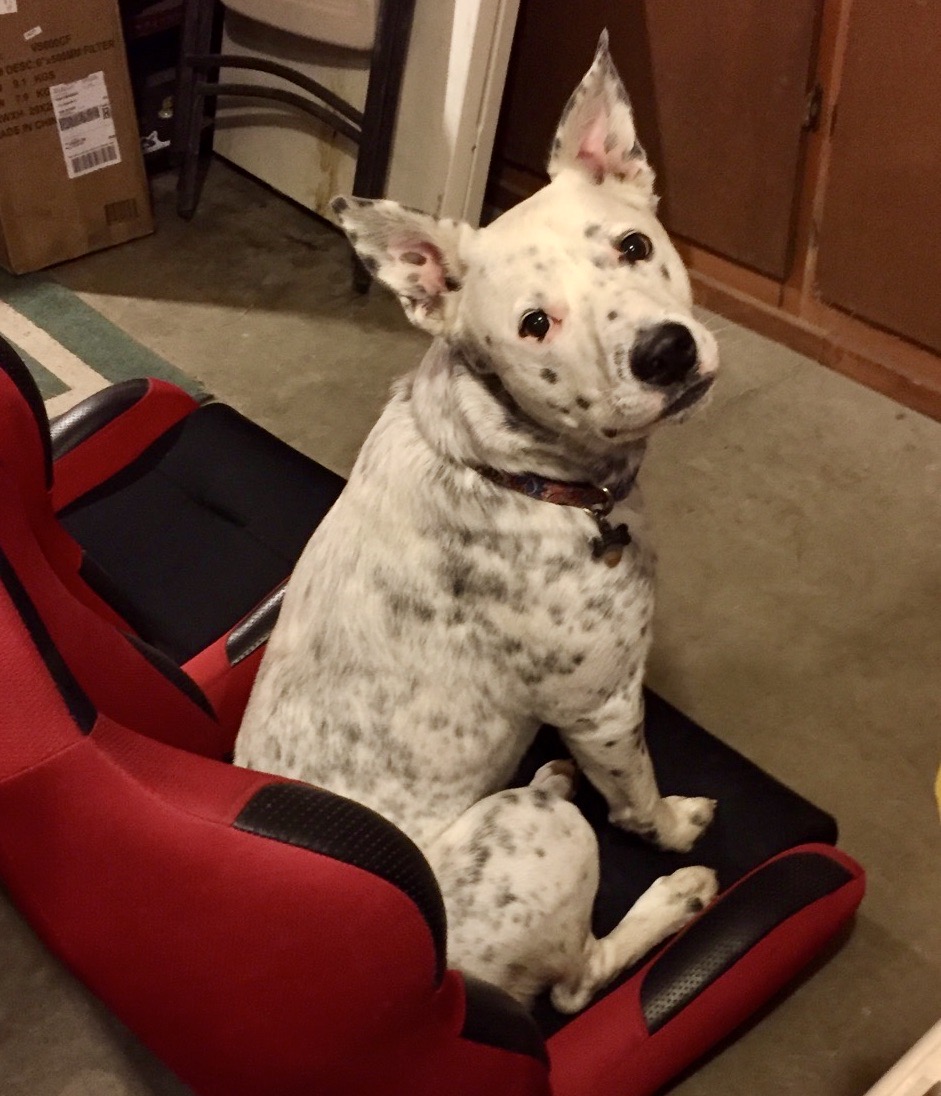 Jax is A service dog that takes good care of his mom and spends his off hours running agility in the Zoom Room. He and his mom attend agility level 3 and compete in agility league. He is an all-around great guy. every time he comes into the gym he is so happy.. that makes all of our staff happy!
Favorite Toy: Stuffed Scooby Doo
Favorite Treat: Anything!
Favorite Activity outside Zoom Room: Going to Home Depot
Favorite activity at the Zoom Room: Tunnel
Jax's owner, Tauni, had this to say:
Jax is the smartest ,best dog that has ever owned me.
He is very sensitive and works hard to please. He has a stubborn streak that is common to his breed and keeps Mom on her toes. Jax is my service dog and takes his responsibility seriously.