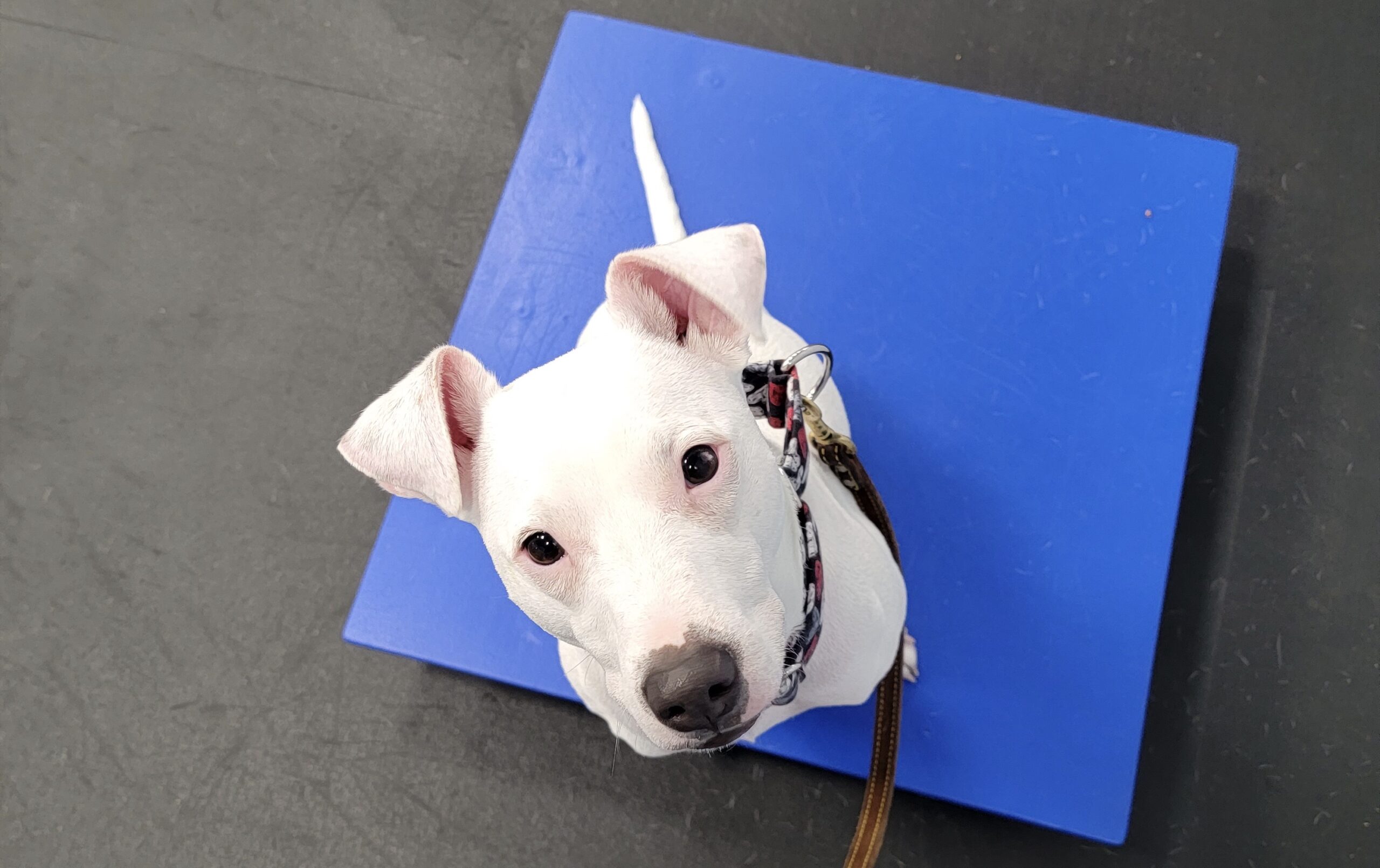 Lotus and Jen started with Zoom Room to learn Obedience. With Lotus' hearing impairment it could have taken a long time to train. But Jen was open to options and worked diligently with Lotus to achieve her training goals. Now in Obedience 2 and agility, both are enjoying their ongoing success together and having a great time!
Favorite Toy: Empty plastic bottles
Favorite Treat: Yak Cheese chews
Favorite Past time: Sleeping under the covers
Favorite activity at the Zoom Room: Lotus loves everything in Zoom Room but if she had to just pick one activity as a favorite it would be agility
Lotus's owner, Jen, had this to say:
Lotus was picked up as a stray at at about 4 months old. When she wasn't claimed she was transferred to the Nevada Humane Society but she wasn't doing well in the shelter environment because she is deaf. NHS partnered with Res-Que to get her into a foster home. I got her as a foster dog but I was having far too much fun training her so she is now a "foster fail", meaning that I ended up adopting her myself. Lotus is proof that deaf dogs are just as trainable as hearing dogs are.