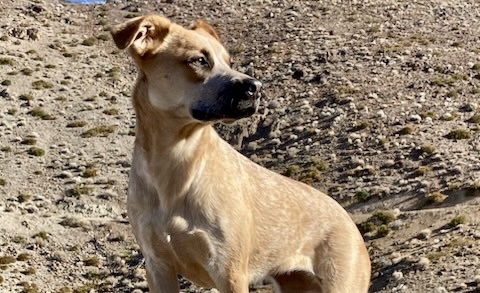 This recognition MAY seem long over due. But Timing is everything. ALL of our STAFF have a SPECIAL Love for this Dynamic DUO! Aja and Doug have done ALL of the Obedience courses from start to finish, Kicked Tail in Agility. They braved Pup-lates, for balance, coordination and confidence! The Dynamic Duo Achieved their Canine Good Citizenship (AKC), Completed therapy dog Workshop, and WAS the First Pair to get their CERTIFIED THERAPY DOG STATUS in Zoom Room Reno!!
It Goes Without Saying HOW PROUD WE ARE of Aja! Give her a HUGE PAWS UP!
Favorite Toy: ANY ball that she can chase down
Favorite Treat: dried turkey bacon; it's been her high-value training tool…
Favorite activity at the Zoom Room: Aja gets excited anytime we drive into the parking lot no matter which class we are doing. Although she doesn't necessarily show it as she's doing it, she really enjoys the Agility classes…she loves the 'atta girl's that come with the training!
Aja's owner, Doug, had this to say:
Aja is a true companion and she rarely leaves my side; she's an example of how loyal a dog can be if you show it the proper love and respect.