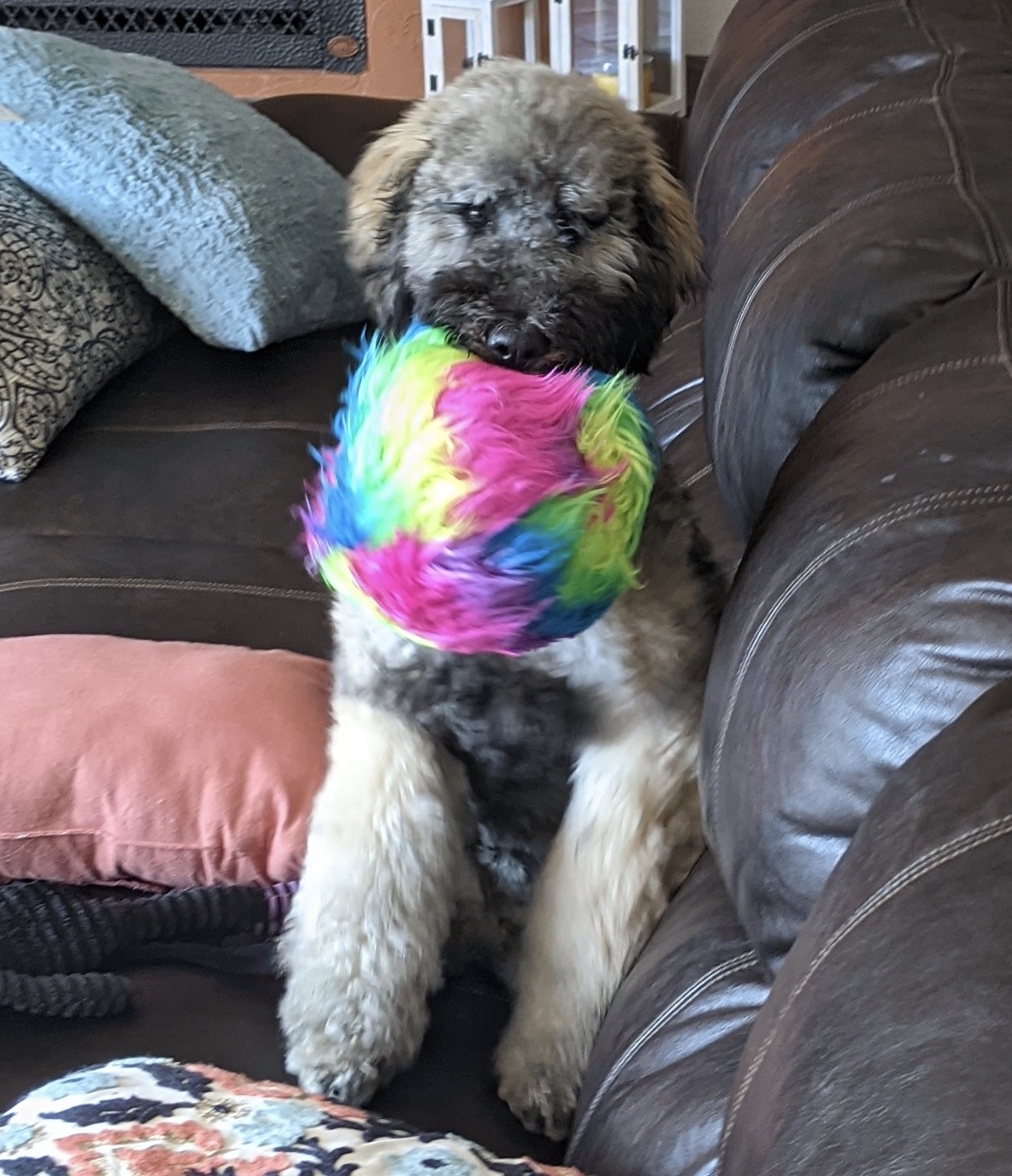 Ori started with Zoom Room Reno Summit in Puppy Preschool and is fast making her way through Obedience 1 training now. She is always happy to come to the gym and she and her mom have hopes of training for Therapy Dog. With all the homework they do together, the two of them make a great team.
Favorite Toy: Rainbow Cousin It
Favorite Treat: Mini Hamburgers
Favorite Dog Friend: Eeyore
Favorite activity at the Zoom Room: Greeting all the People she sees in the gym
Ori's owner, Elizabeth, had this to say:
Ori is such a sweetheart, she loves meeting people and making friends at the dog park.