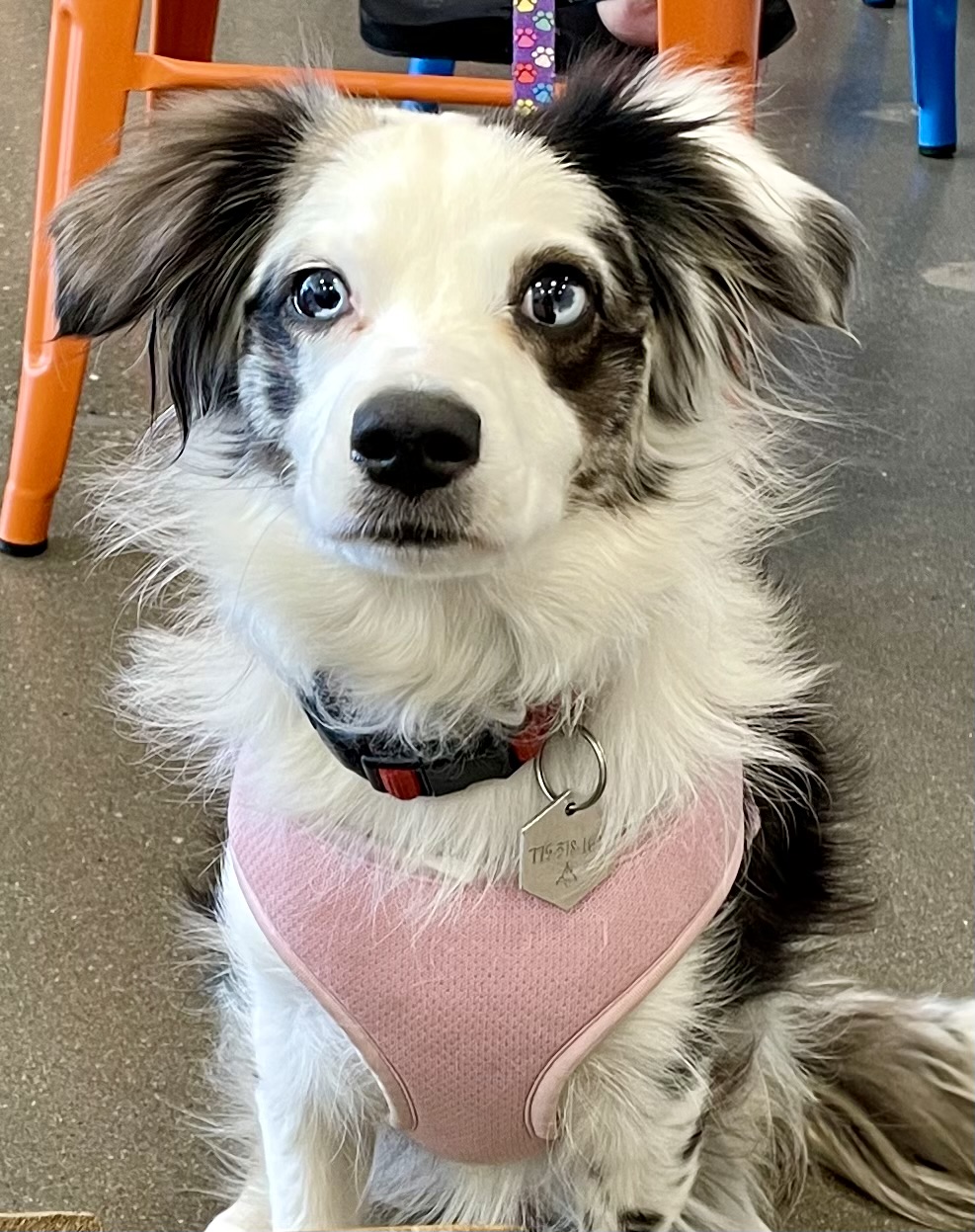 Poppy and her mom started their journey with zoom room in puppy preschool. The duo makes the most of every fun training opportunity possible. From Agility to Obedience Training for the Canine Good Citizenship test. These Zoomers are proof that learning really is fun.
Favorite Toy: "lamBIE" her stuffed lamb
Favorite Treat: Venison treats or yak milk chew
Favorite Trick: "Ballerina" Spin and twirl
Favorite activity at the Zoom Room: Agility
Poppy's owner, Alexi, had this to say:
Poppy is very smart and extra goofy. She loves other dogs more than people ( besides the trainers at Zoom room). She has the most fun and unique personality. And she gives the best hugs !