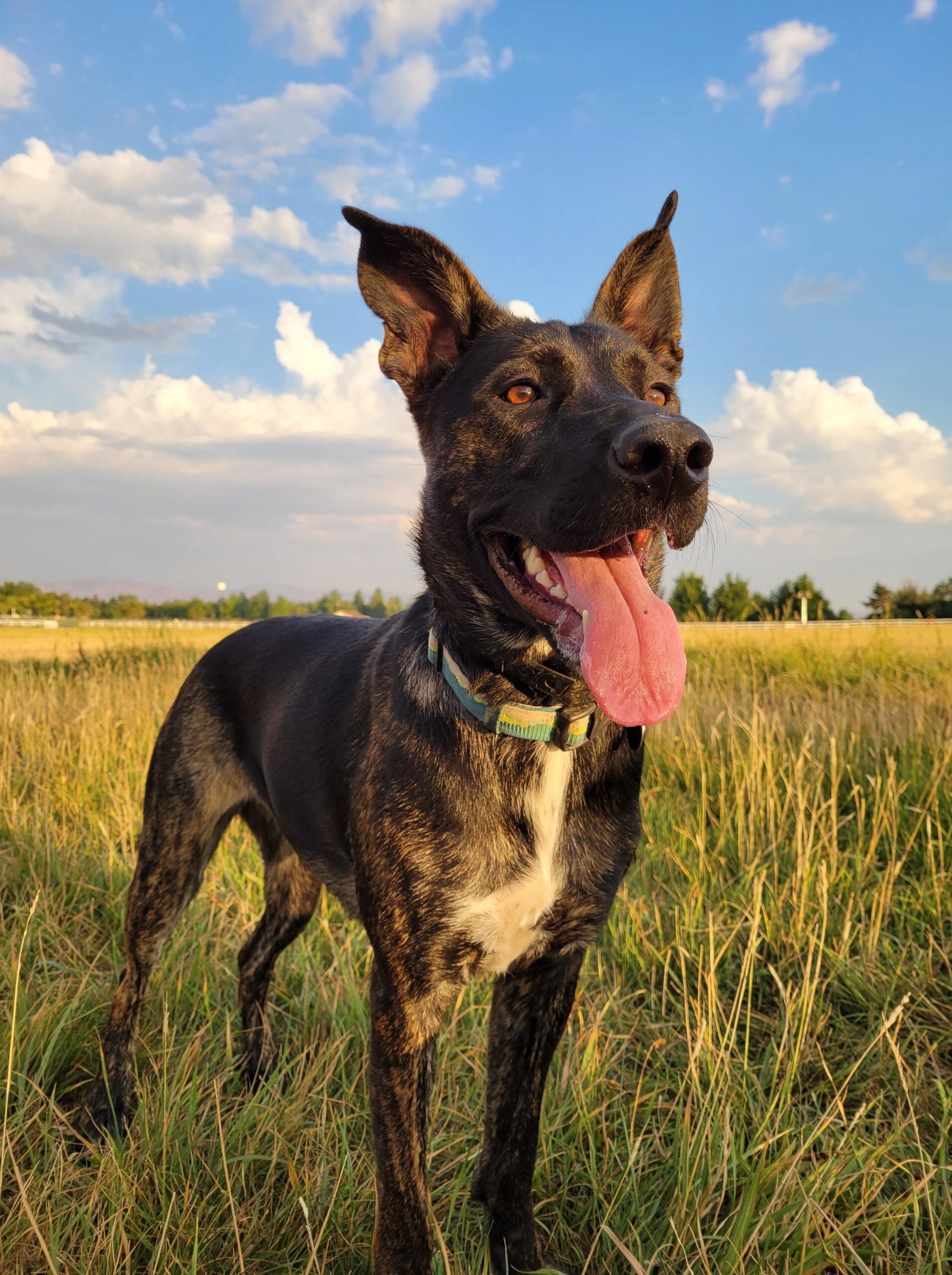 Storm and Claudia visit Zoom Room for Obedience, Agility and Scent training. Storm loves learning and showing off how much she has learned. The dedication they both have put into their training makes storm our Dog of the month.
Favorite Toy: Anything She Can Take Apart, Particularly Hide-And-Seek Plushy Toys like the Volcano Puzzle Toy ( because it contained 5 mini dinosaurs to destroy (note the past tense…) and the volcano too!
Favorite Treat: Storm will eat any treats and she particularly enjoys the 'everlasting treat' in her bento ball. For training, she loves the Real Meat all natural Lamb & Liver Jerky Treats.
Favorite Part of the Day: When we go to SRR dog park. Running after balls, wrestling with her pals, meeting her favorite humans, or chilling in the grass will all make her day!
Favorite activity at the Zoom Room: Storm's favorite activity at the Zoom Room is the Scent Workshop – she loves to use her nose (and brain) and can hardly wait for her turn to sniff out some birch/anise/treats. She also enjoys obedience and agility training.
Storm's owner, Claudia, had this to say:
'Storm really was a wild, untrained 9.5 month old teenager when she joined us in April, but 4 months, lots of training classes and socialization later, this wild girl has learned so much! She is now a canine good citizen and one of the most obedient dogs at the park. She is super goofy, loves dogs and people, and is just a wonderful friend and a great sister to my other pup, Ryder!'