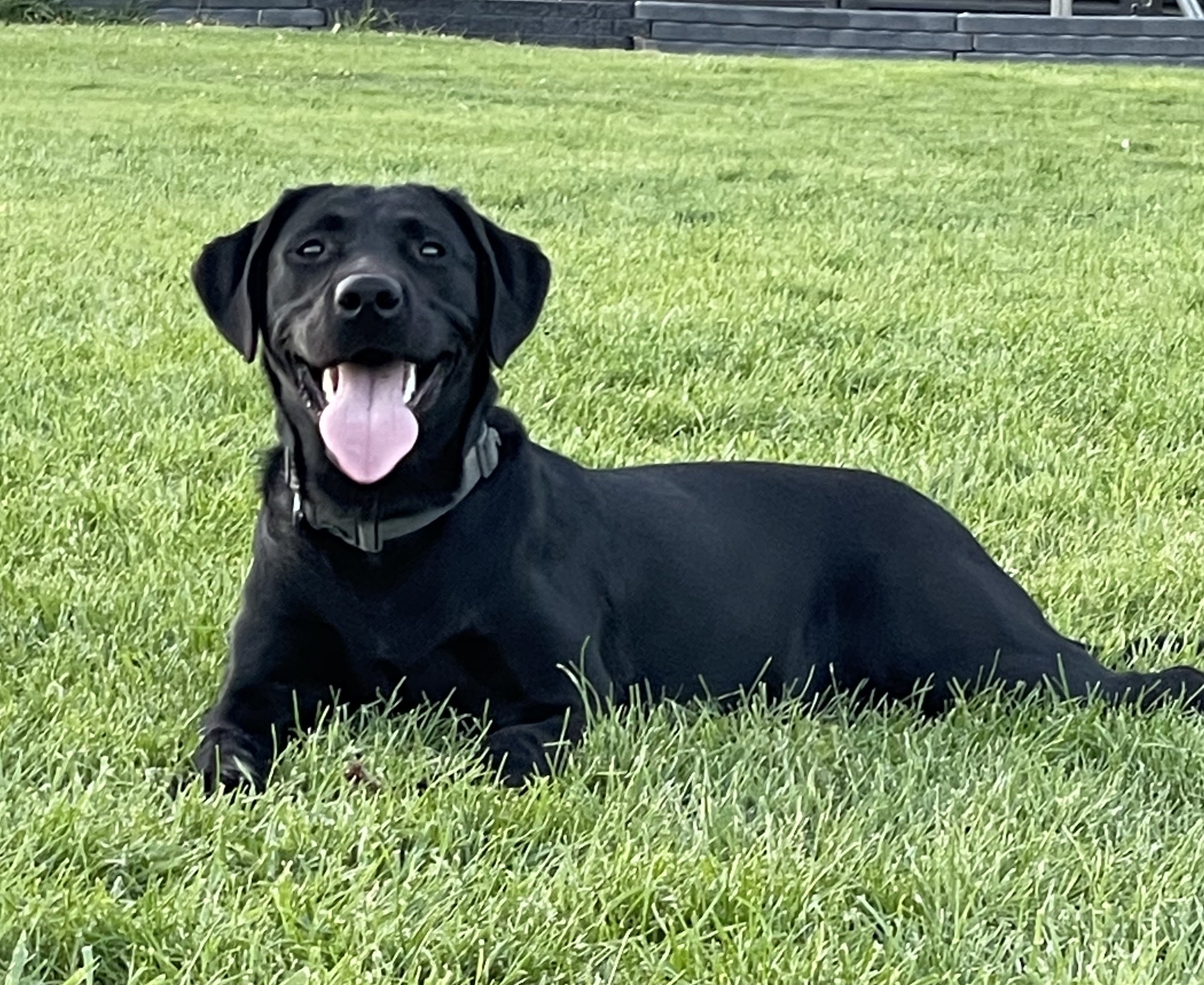 Ellie and her mom have been working so hard and have made such amazing progress. Ellie has always been so happy to see other dogs in class. after working diligently on owner focus, she and her mom have progressed from puppy obedience to Obedience 2. we couldn't be more proud of their dedication and achievements.
Favorite Toy: other dogs – Rough housing is the best!
Favorite Treat: anything!
Favorite activity at the Zoom Room: Playgroup after training
Ellie's owner, Ami, had this to say:
Ellie loves to cuddle on the couch for family movie night! what a snuggler!