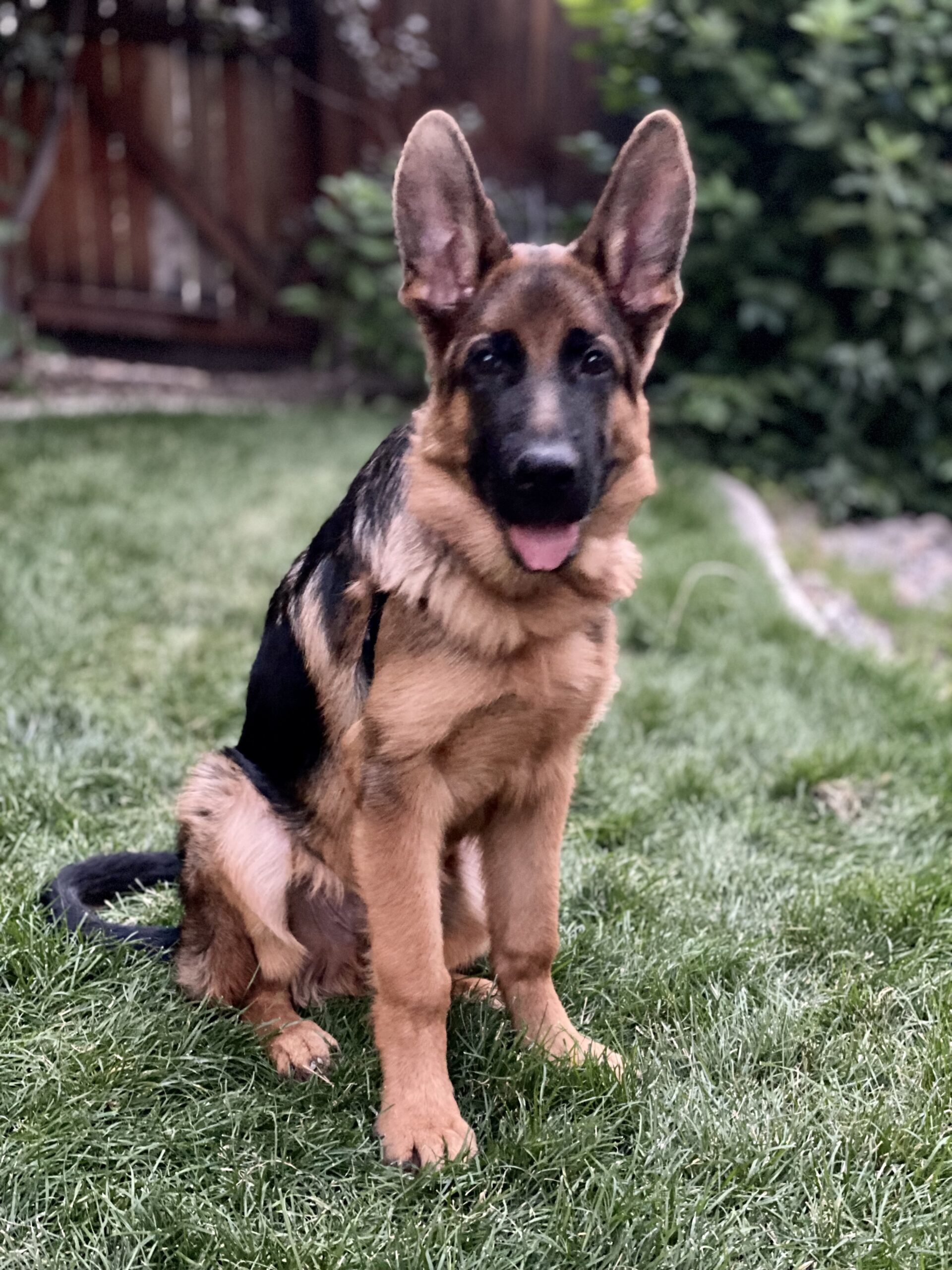 Milo started with us in Puppy Plus and now he is showing everyone how home work and commitment pay off. Milo is now getting into Obedience 2 with some amazing stays and owner focus. His dad Jon is consistent in his work with Milo and the two of them take part in training and socialization at least twice a week. We are so Proud of both of them.
Favorite Toy: Milo's favorite toy is the Kong Wubba
Favorite Treat: When it comes to treats, his real favorite is the Knuckle Filet during relaxation periods and then during training, he can't get enough of the the Real Meat all natural Lamb & Liver Jerky Treats
Favorite Puzzle: his Snoop toy is his favorite. he loves seeking stuff on the grass and whether it'd be treats or even kibble, he makes sure to find them
Favorite activity at the Zoom Room: He enjoys the fun drill activities during Puppy Plus and Obedience 2 training classes as he loves to be challenged, shows off his skills, and then gobble up the treat rewards
Milo's owner, Jon, had this to say:
Milo is a very sweet boy that truly melt our hearts with his gentle affections!