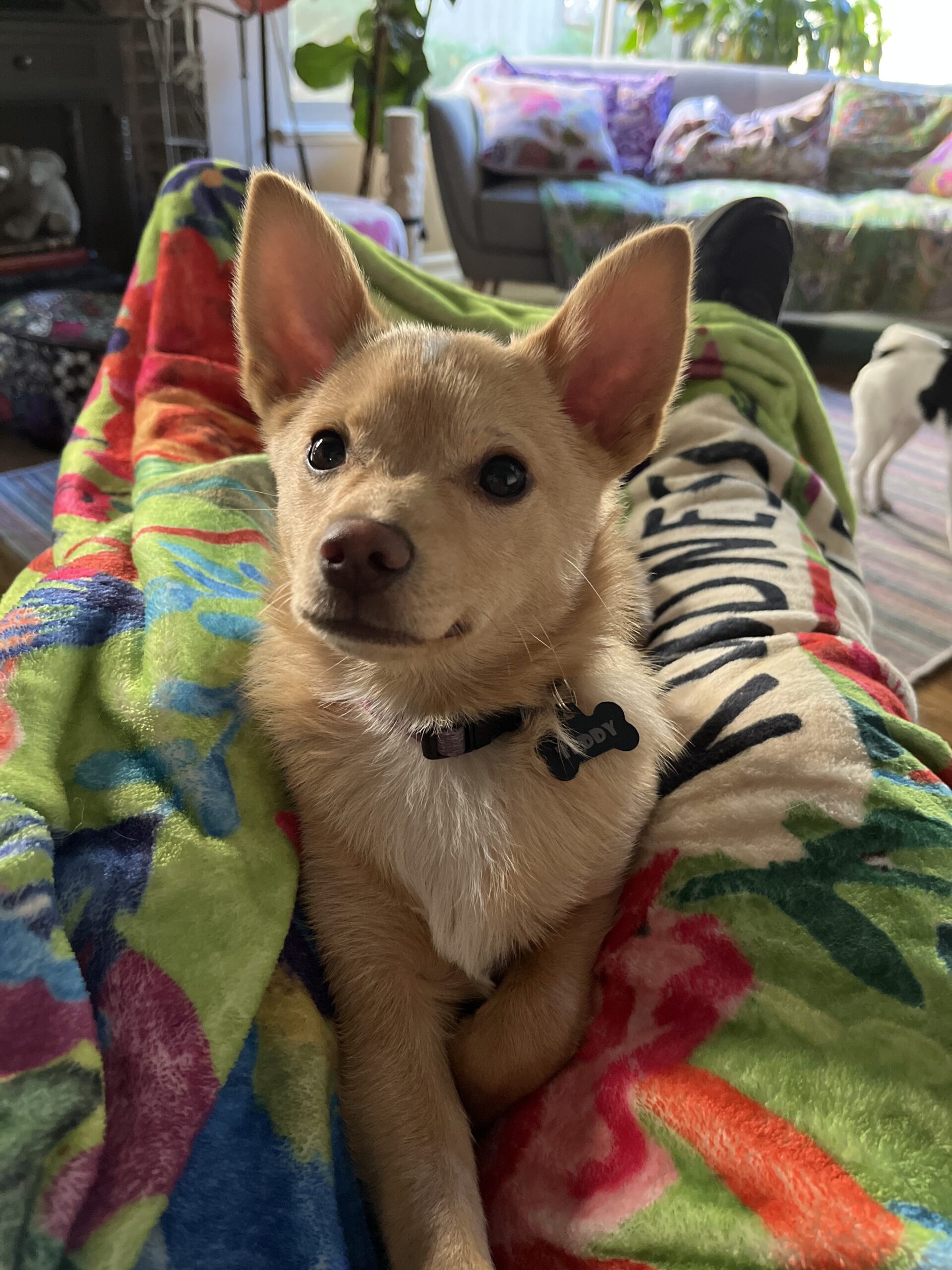 Teddy and shari began training with us in Puppy Preschool and have been showing all of us here at the Zoom Room.. There are no limits to what dogs caN DO WITH CONSISTENCY! WE HAVEN'T BEEN ABLE TO COME UP WITH A TRAINING YET THIS PAIR ISN'T UP FOR THE CHALLENGE!
Favorite Toy: Orange Jive for Fetch!
Favorite Treat: Greenies, and anything gross like freeze dried chicken hearts
Favorite activity at the Zoom Room: Small breed playgroup, of course!
Teddy's owner, Shari, had this to say:
I got Teddy to be my camping companion. He LOVES being in the trailer and loves going hiking. He's working hard to be a good boy…just need to tone down the barking a bit.