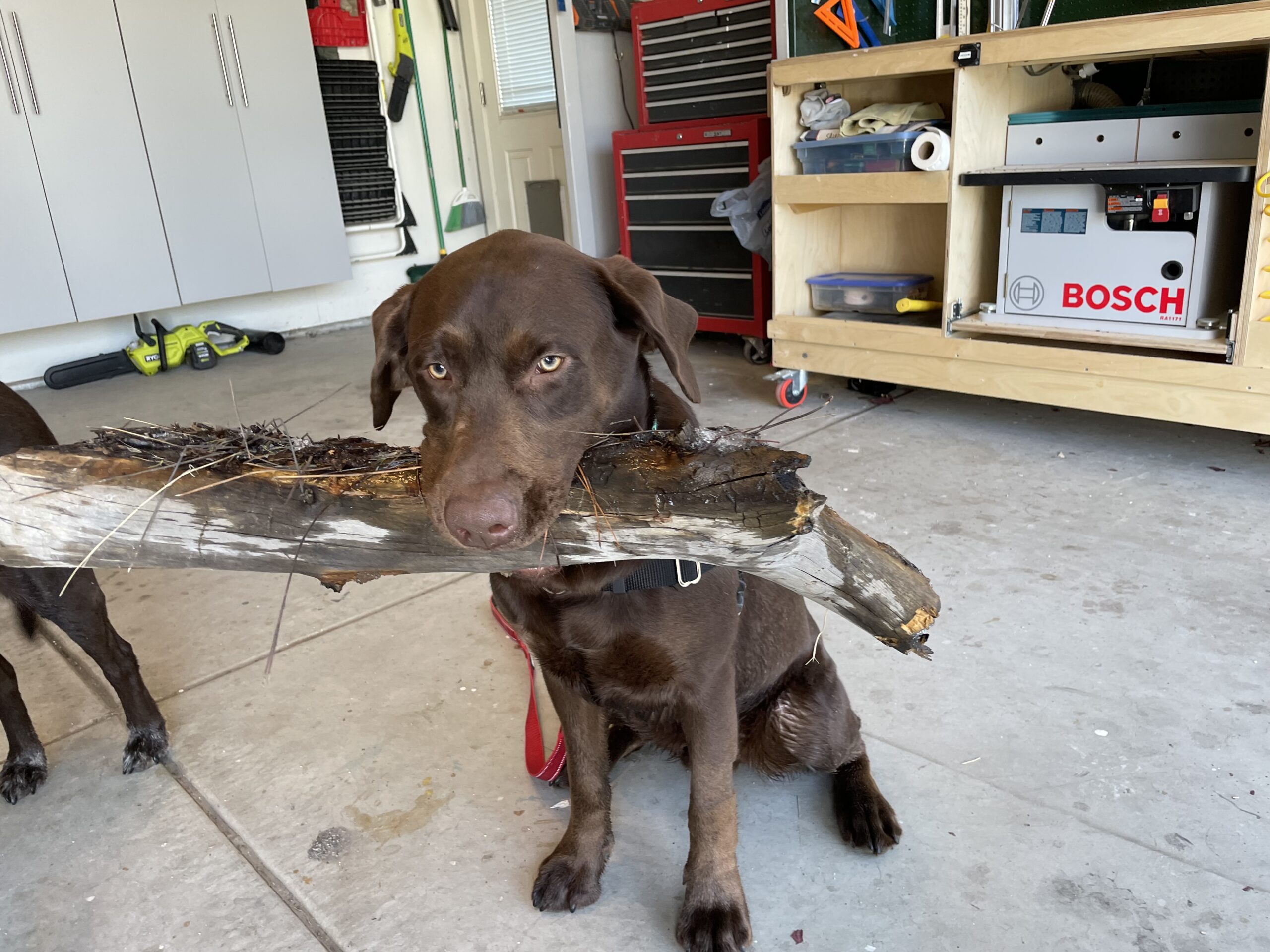 Fergus and Kristi are quite the pair! These two will try anything once.. twice if they like it.. by the third time.. They are headed to the pros! Fergus and Kristi started with us when Fergus was a Wee lad of 8 weeks of age. Since that time they have completed Puppy preschool, puppy plus, and obedience. Fergus is currently in advanced obedience. BUT he and mom have found his niche in RALLY OBEDIENCE. He loves it and is spot on! Fergus's success all goes to his mom Kristi. She genuinely wants him to succeed at the things he loves and is always encouraging him. Kristi is a super fun and Amazing mom! our team looks forward to EVERY visit from this Dynamic DUO!
Favorite Toy: Murray the Moose
Favorite Treat: the only thing better than All of them.. IS MORE! (not picky.. He's a Lab!)
Favorite Place to Nap: THE CAR! He has to charge his motor on his way to that great Destination!
Favorite activity at the Zoom Room: Rally Obedience
Fergus's owner, Kristi, had this to say:
Fergus missed out on the fetch gene in Labs. When I toss him a ball he just lets it bounce off his face..