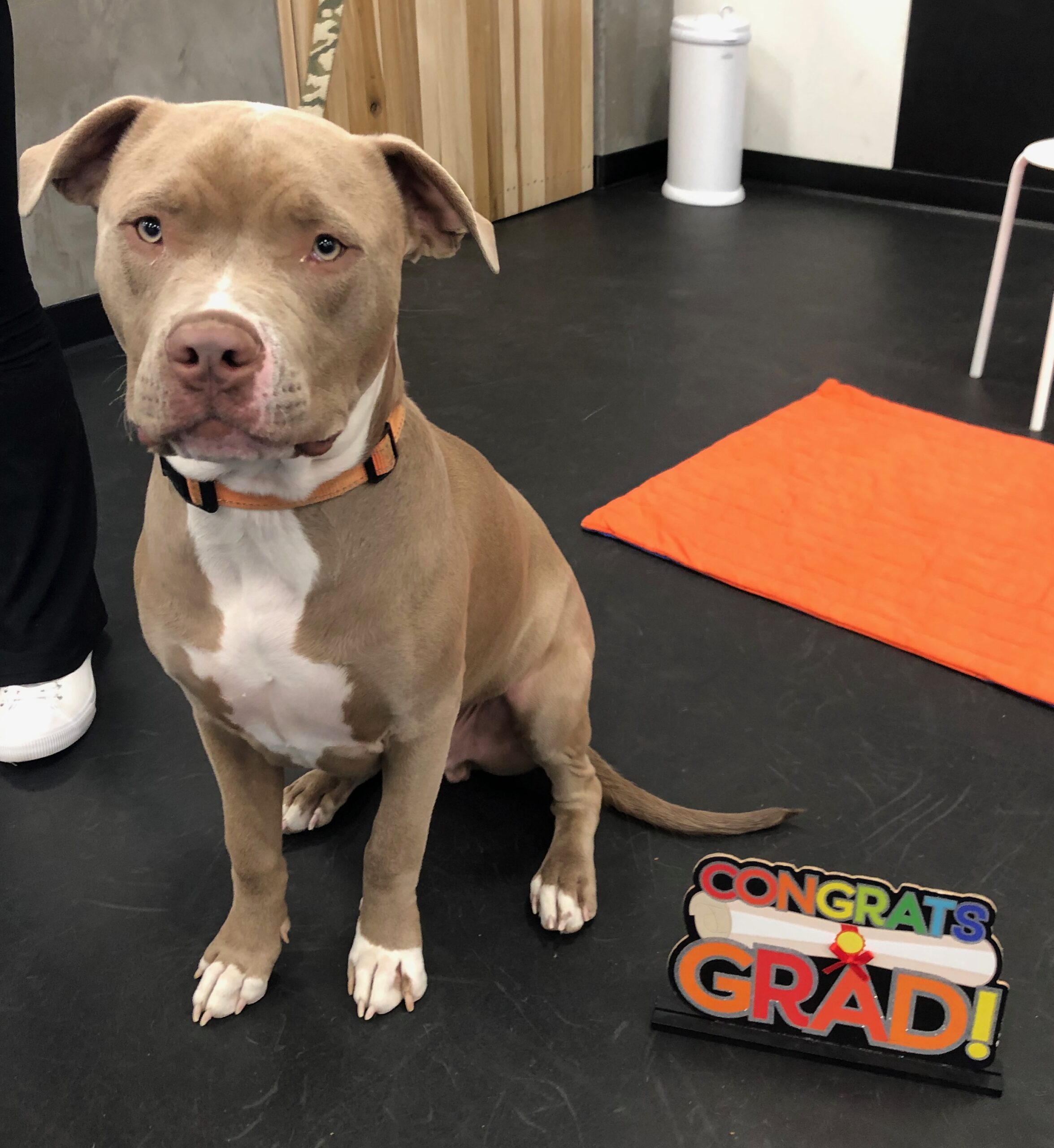 Goose and Kaitlyn have mastered an extremely reliable stay, amazingly polite greetings and spot on obedience. they make a great pair! we love to remind people that emotion runs down leash.. with Goose and his mom the joy and the confidence is always apparent.
Favorite Toy: Anything with a squeaker in it
Favorite Treat: Bully sticks
Favorite Past time: Snuggling with mom in the morning
Favorite activity at the Zoom Room: Down Stays
Goose's owner, Kaitlyn, had this to say:
Goose is such a sweetheart with both a very lazy and very playful side. Although he loves squeaky toys he will destroy them in about 5 minutes. He loves meeting other dogs and greets every dog he meets with lots of kisses. He loves the snow but hates water. He also loves going on hikes and being outside!