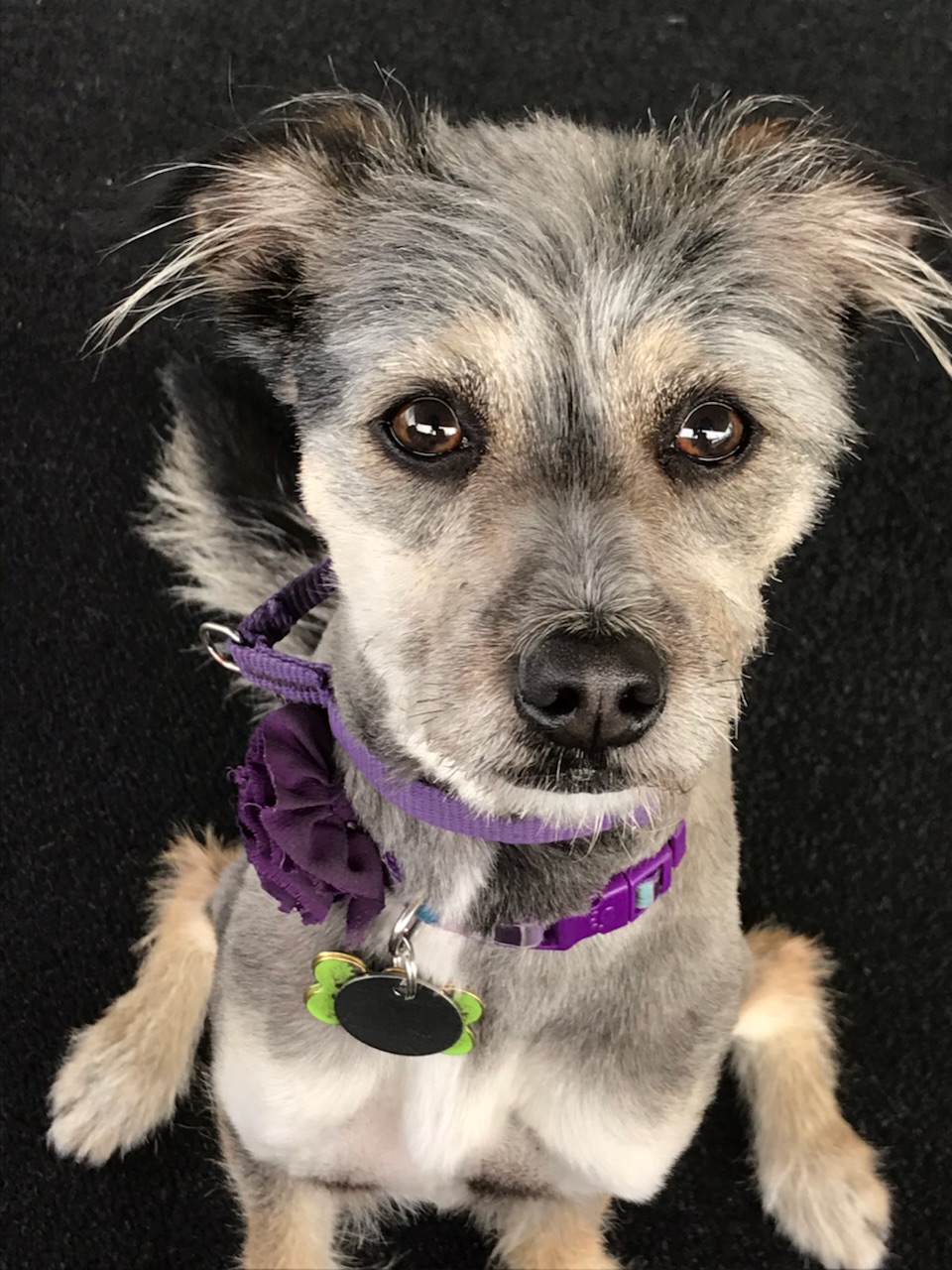 Tovie has been zooming with us since just a pup! She loves to twirl in Agility & pup as high as her personality!
Favorite Treat: Gibsons bacon (any flavor)
Favorite Place: Anywhere where the action is as long as her mom is there
Favorite activity at the Zoom Room: Puppy Preschool, Puppy Obedience, Puppy Agility, Obedience 1-3, Agility 1-3, Private Training, Shy Dog Workshop
Tovie's owner, Betsey, had this to say:
A few weeks ago, she failed her CGC in a spectacular fashion, but not to worry… She has my CCC (Canine Cute Citizen) from the University, and as soon as she completes her "Barks" (orals to you humans), she hopes to get her DCC (Doctor of Cute Canine).