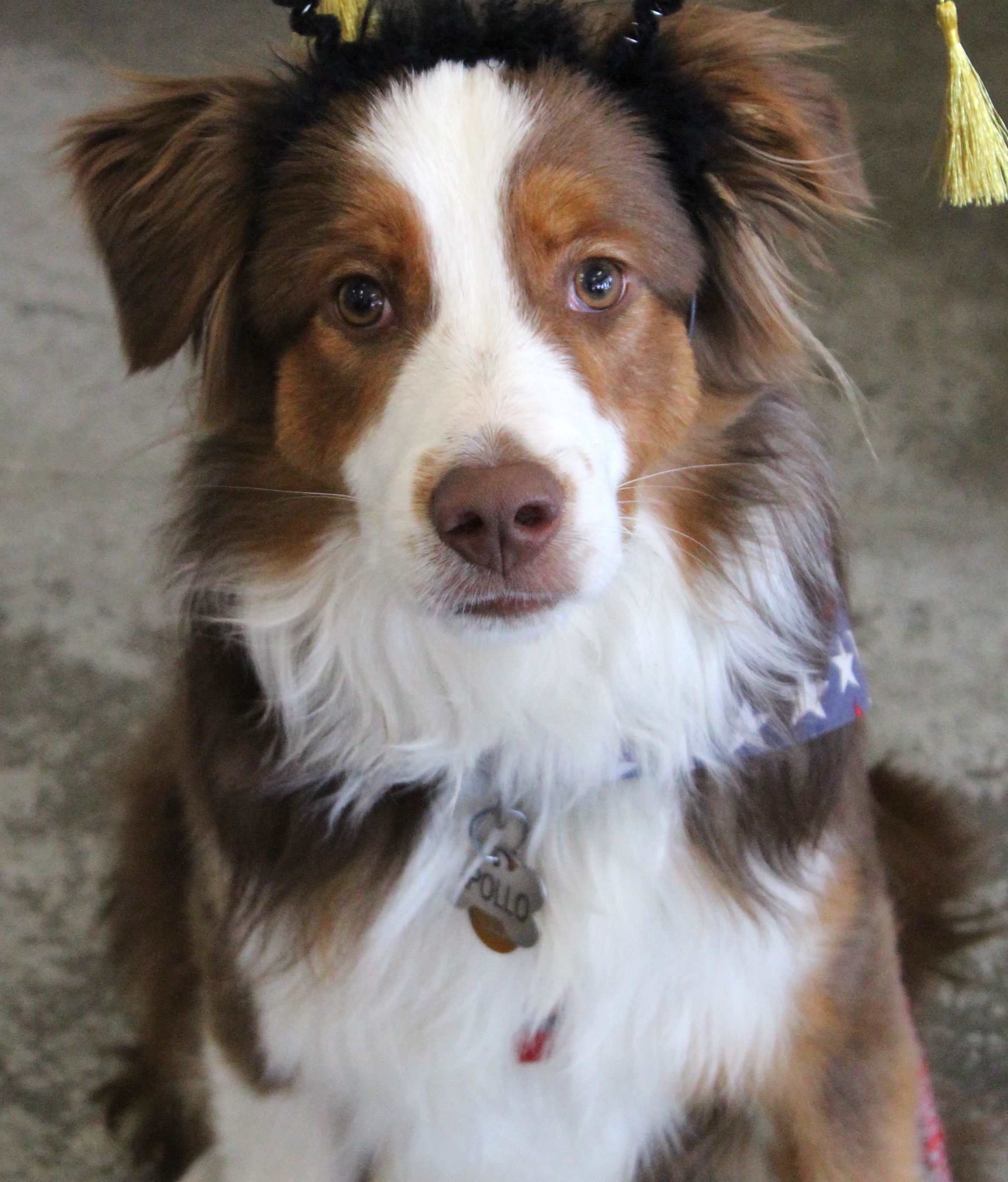 Meet Apollo! Apollo has been zooming with us since March 2018. He is a bit shy with new people, but loves to come to Zoom Room to see his friends & trainers. He was recently also in his paw-rents wedding (in the cutest suit harness). His parents nickname for him is Wigglebutt, and Tabytha (trainer) calls him her Harry Pupper (Harry Potter reference).
Favorite Treat: duck jerky (his fur-friend Rooney got him hooked) & Peanut Butter
Favorite Place: Apartment shared backyard, Dog Beach & Zoom Room
Favorite activity at the Zoom Room: Obedience 1, Agility 1-4, Agility League, Intro to Flyball & soon to be Advanced Flyball.
Apollo's owner, Sarah & Michael, had this to say:
When Apollo was a puppy we would leave him gated in the kitchen when we left the house. He was so tiny that when we noticed that some stuff on the other side of the gate was slightly chewed up we never believed he could have been getting over…especially because when we arrived home he was still on the right side of the gate. After this happened a few times we decided to be very stealthy, and plan a sting to see if he was jumping over. We ran up the stairs to our apartment without putting the car in our garage and opened the door to find him struggling to jump back over the gate because we surprised him. He was able to hear when we opened and closed the garage, and would use that as an indicator of when he needed to get back in the kitchen. We realized he's too smart for his own good, and if he could clear gates at that age he'd be a natural at agility