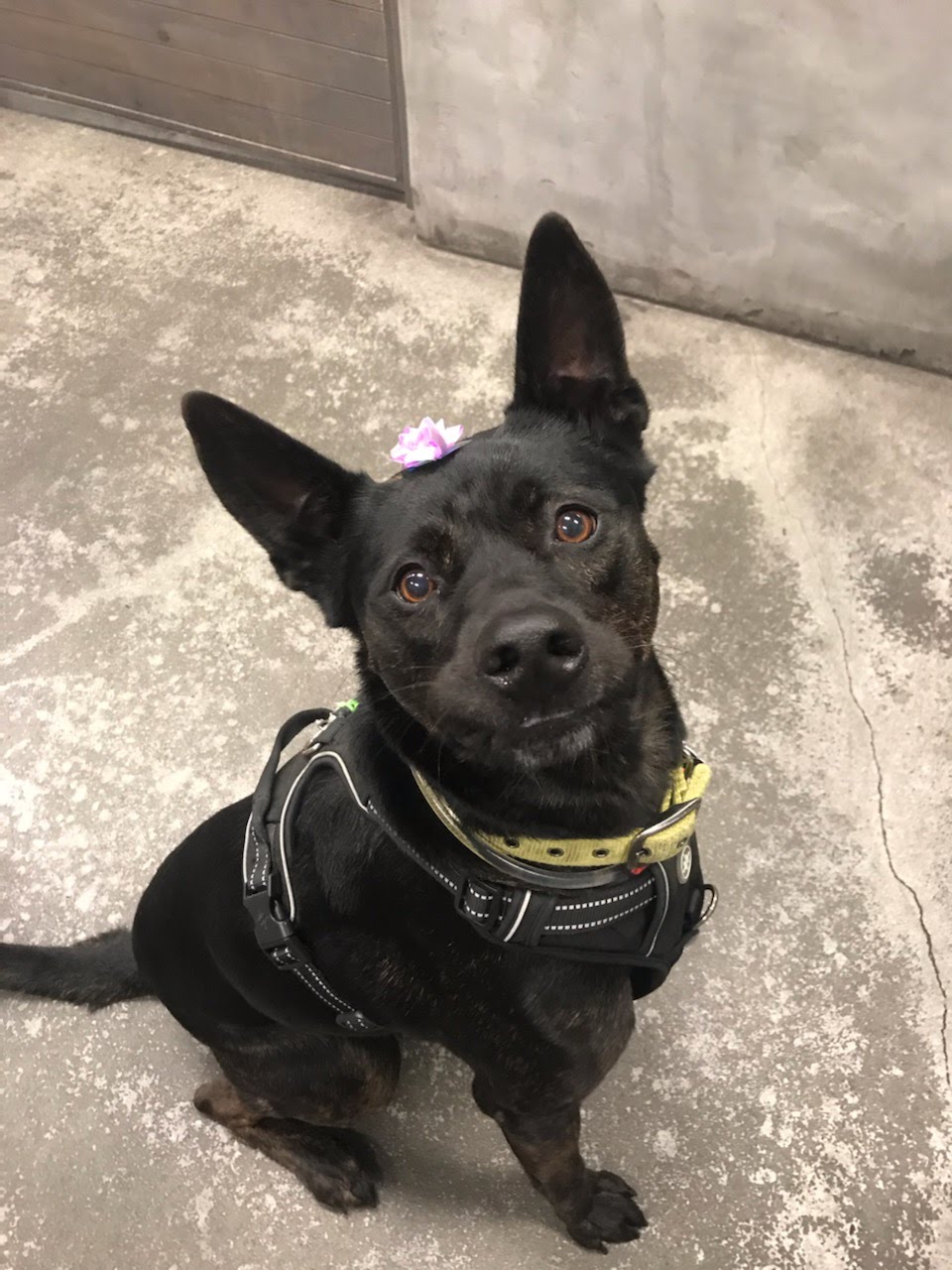 Meet Leeloo. She has been zooming with us for over a year now & has climbed through the levels. She loves to scan trees for birds & squirrels, play tug of war, chase tennis balls & lasers.
Favorite Treat: cheese
Favorite place: the Beach
Favorite activity at the Zoom Room: Obedience 1-3, Agility 1-3, Tricks, Come When Called, Loose Leash Walking, Scent 1-2
Leeloo's owner, Ryan & Jackie, had this to say:
When we first brought Leeloo home, she would circle the bed until we would get up… we nicknamed her Jaws.