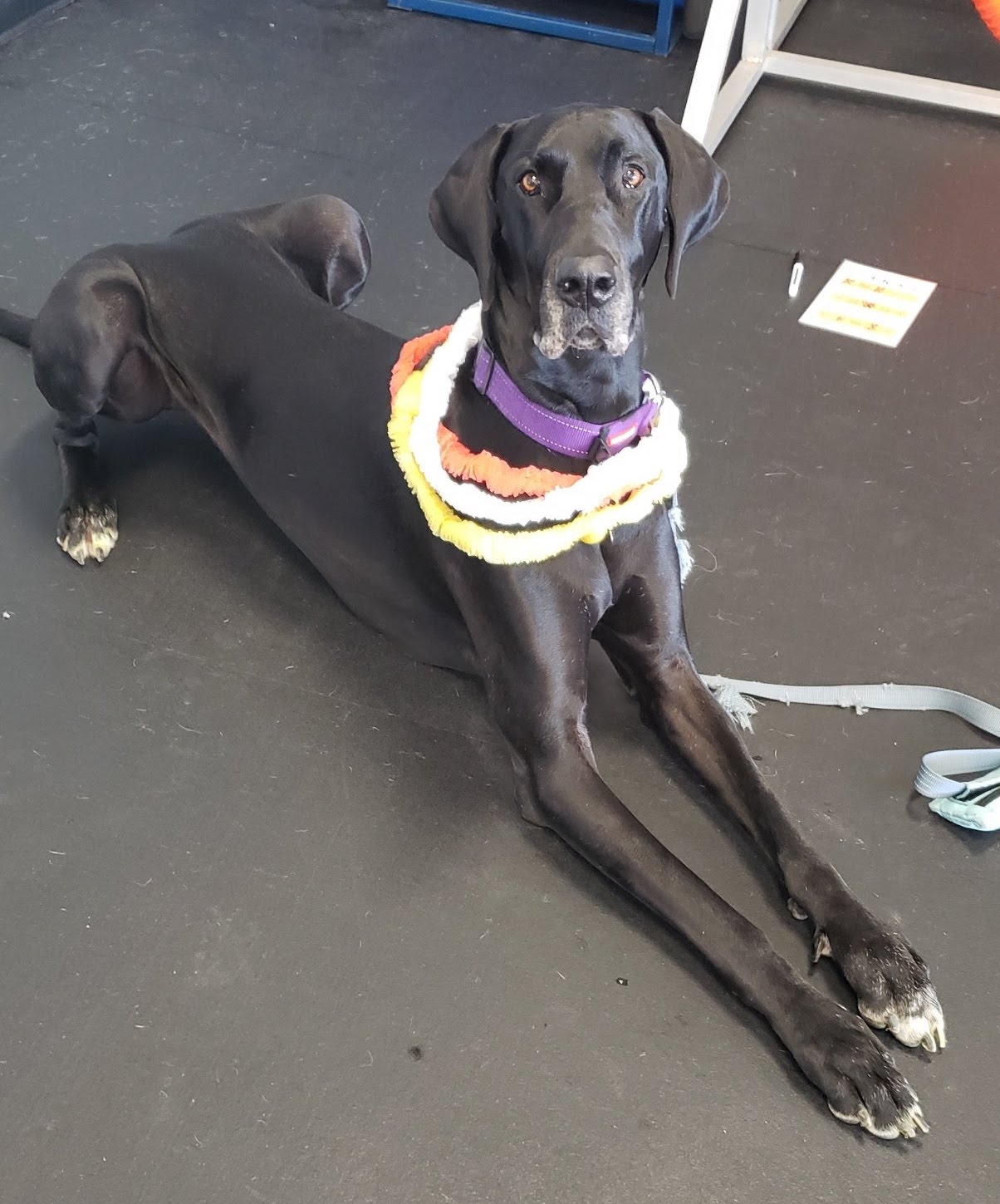 Meet Millie. Millie has been zooming with us for over 2 years. She loves to zoom around with her friends & family.
Favorite Treat: Bully Sticks
Favorite place: Zoom Room & Down Dog Lodge
Favorite activity at the Zoom Room: Obedience 1-3, CGC Test, Therapy Dog Workshop, Playgroups
Millie's owner, Beth, had this to say:
My favorite trait of Millie is that she is NO party animal. If people are over for the night she will grumble at us all while trying to settle on the couch. Then around 9pm she will grumble and yawn loudly at us and take herself to her bed in our room.