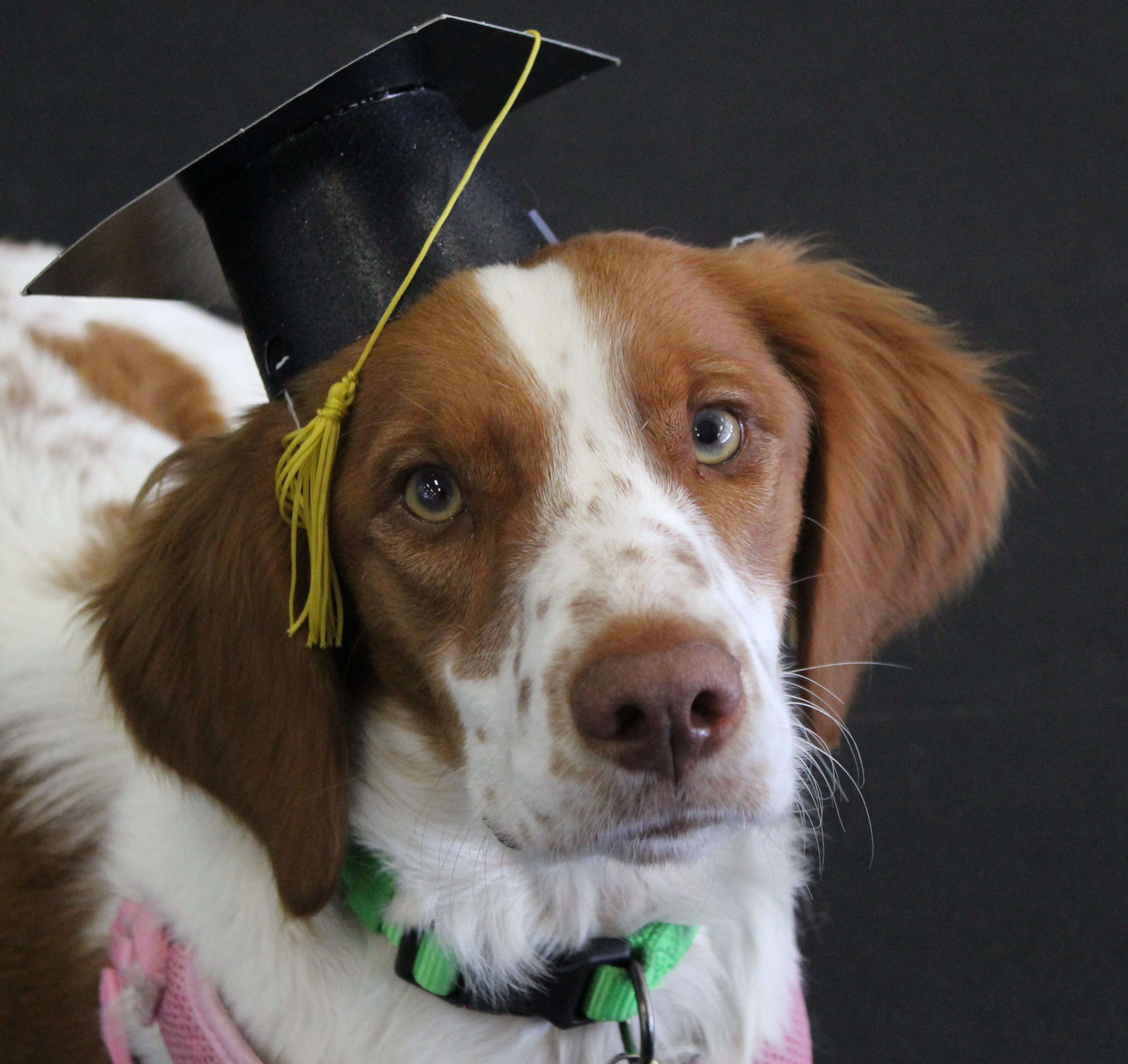 Katie has been zooming with us since she was just a wee pup in 2017. She. has an older brother who took some time to love her.. well at least tolerate her. She loves to tell you what she wants, and will make sure she is known.
Favorite Treat: Bacon, Cheese & Carrots
Favorite Place: Zoom Room
Favorite activity at the Zoom Room: Puppy Preschool, Puppy Obedience, Obedience 1 & 2, Agility 1-3, Agility League
Katie's owner, Linda, had this to say:
When Katie was 9 weeks old, she contracted Parvo, so had to spend a few days at the vet. The staff was blown away at how loud she was, especially for a puppy. She is still very vocal, and likes to tell you exactly what she wants & when she wants it.

She was also a naughty pup, and couldn't be trusted at home alone.. check out her pics to see the damage!