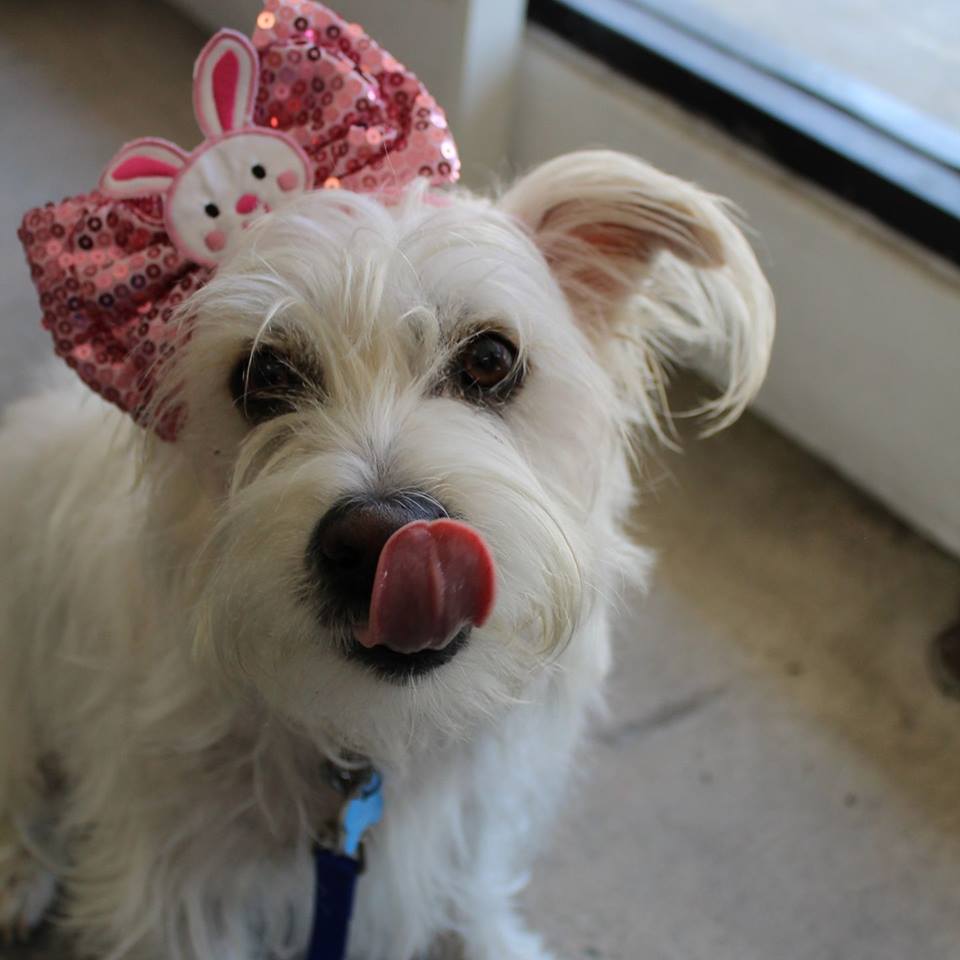 We love dressing up Jasper when he comes to class. When we first met him, he wasn't sure about it, but I think slowly he is starting to get comfortable!
Favorite Toy: Squeaky Tennis Ball
Favorite Treat: Anything you give him, and if you're not careful, he will try to take your finger too.
Favorite Place to go: Zoom Room, Flyball practice, and anywhere he can be with his family, except the vet.
Favorite activity at the Zoom Room: Agility 4 and Agility League
Jasper's owner, Mark, had this to say:
My brother Cody is a toy hoarder that cannot be trusted with toys, so
I bury the high value toys in the back yard. Unfortunately, I can't
remember where I buried everything.