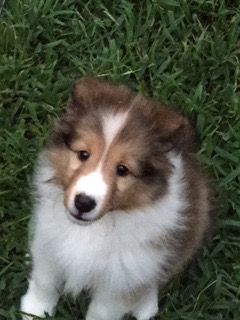 Our favorite thing about Roxy is her fluff! Roxy has the prettiest fluffiest fur! We often joke around that mom, Lainey can't find her collar when she is putting the leash on!
Favorite Treat: Real Meat Lamb/ Liver
Favorite Places to go: The Zoom Room! A walk to the beach, or anywhere Mom goes!
Favorite activity at the Zoom Room: Agility 4, Agility League and Scent Workshop
Sunset Lady Roxanne RSKT, aka Roxy's owner, Lainey, had this to say:
Roxy thinks she's a Labrador and actually retrieves much better than her Labrador brother Riley. Roxy was born 6 weeks after Lainey's granddaughter, so they have grown up together!