Anniversary Party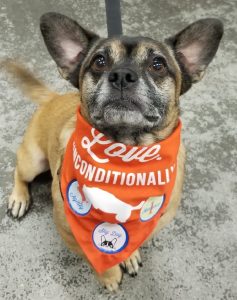 Join us for our 6th anniversary party!
We are celebrating in style, by donating ticket proceeds to Bullies & Buddies Rescue. Bullies & Buddies is a local organization that works hard at saving & re-homing dogs of all shapes & sizes.
We will be having a raffle for prizes. You can win anything from a free bag of treats, to a leash, to free cupcakes (Cuppies, Susie Cakes, Kirari West) or free classes!
Creative Photo Booths, Nancy Gardner (Animal Commnunicator), and several other doggy vendors such as Tranquil Pet, BARC, DogTopia of South Bay, & Camp-Run-A-Mutt will be just a few of the local vendors at the event. These vendors have also donated items to be won at the raffle
You can also decorate your own Zoom Room bandana, so your pup can walk around in style.
We have a few contests going on such as our 24 weave pole contest, swimsuit contest (for your pup) & we are also running a social media contest right now, if you post a picture of you & your favorite trainer & tag us @zoomroomrb, each post will grant you a raffle ticket, in which a winner will be chosen at the event.
Many more prizes & activities to come!
Don't forget to RSVP below.
When:
August 10, 2019
From 8:00 PM to 11:00 PM
Where:
Zoom Room Redondo Beach
2729 Manhattan Beach Blvd
Redondo Beach, CA 90278
Cost: $15.00