Cody was born on June 19, 2012. He lives with Mom, Angie and Dad, Karl.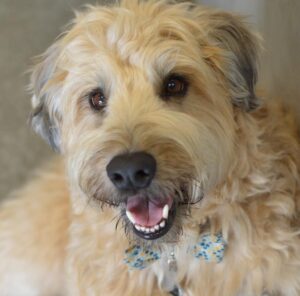 Cody has been coming to the Zoom Room for 3 years.  His resume is long and includes Obedience 3 classes, Therapy dog classes, Agility 1-4 classes, Tricks, Scent 1 and Advanced Scent workshops. He's our 2 time Minute to Win it Champion! They won our Tricks contest at our Howl O'ween Party!  The next thing on Cody's to do list is to attend Rally Obedience!
Cody is also known around the Zoom Room for his cute outfits and Holiday pictures.  Cody has shown up for class in Bunny Ears and a Ribbon, and to a Howl O'ween Party dressed like SuperMan!
Cody's loves to snack on Lamb treats, Cheese, duck feet and moo tubes! Yummy!
Cody enjoys all out door activities and riding in the car, he especially likes to go hiking, to the beach or to go shopping.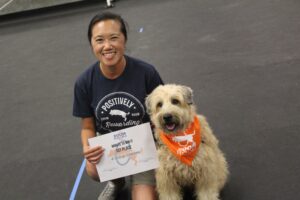 Above all else, Cody loves being in front of the camera!! He poses for all his pictures! If you take a group picture without him, he will manage to squeeze in the group to make sure he is included. Cody also loves the Agility Courses at the Zoom Room and sometimes he gets so excited about it that he's like a kid in a candy store.