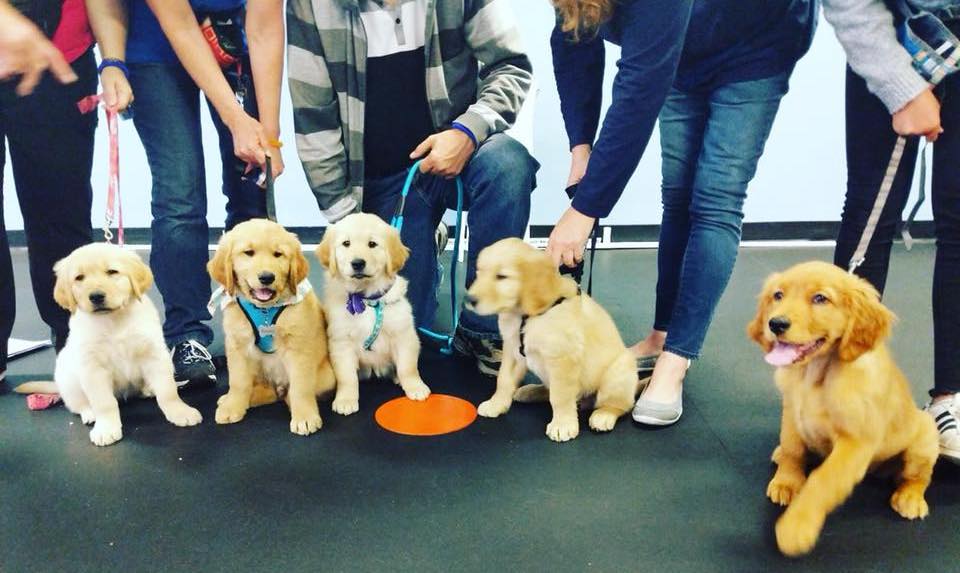 Puppy Socialization Classes
Every puppy needs puppy classes and early socialization! Zoom Room puppy training classes are like an owner's guide to your new best friend. We cover basic commands, housebreaking, crate training, nipping and chewing.
Puppy Training Classes
While we also offer private one-on-one training, it's so crucial to your puppy's development that he or she enjoy as much socialization as possible, so we'd encourage you to attend as many group classes as possible during the critical development window. The Zoom Room conducts all classed in an indoor, climate-controlled, vet-recommended facility that is specially sanitized with veterinary-grade disinfectant to protect against contagious illness.
We offer:
Puppy Preschool
Puppy Obedience Training
Puppy Agility
Puppy Pup-lates®
And Puppy Playgroups
Concerned about bringing your puppy in for training before she's had all of her shots? Learn more about the importance of puppy socialization and the American Veterinarian Society of Animal Behavior's recommendations for providing socialization in a safe group setting prior to receiving full vaccinations.
If you're searching for a puppy trainer near you, please use the button below to locate the nearest Zoom Room.
A young puppy building confidence and coordination on the modified obstacle course in Puppy Agility class.