Tips from the Author of the Best-Selling Puppy Training Book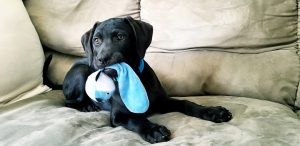 This Dog's Life – June 5, 2019

Zoom Room's CEO, Mark Van Wye, was featured on This Dog's Life discussing play tips for puppies. Van Wye is also the author of the best-selling puppy training book on Amazon, Puppy Training in 7 Easy Steps.
Check out this article to learn how to keep your puppy and other dogs around you safe during play time.
Puppies learn about life, their own bodies and social interactions though play. Playing with your puppy also increases the bond between you.
Read the full coverage: This Dog's Life