Franchise Interviews with Mark Van Wye, CEO of Zoom Room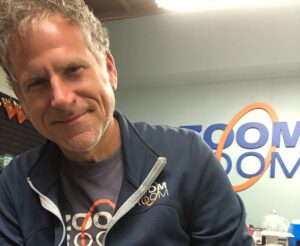 Franchise Interviews, on Blog Talk Radio, features an interview between host Marty McDermott and Zoom Room CEO, Mark Van Wye.
Mark discusses the Zoom Room's history, growth and future, as well as providing guidance for entrepreneurs looking for the right franchise.
Listen to the full interview here:
After listening, you might also enjoy these two recent spotlights of the Zoom Room: One in Small Business Trends, and the other in Franchise Times. Both also feature interviews with our CEO.
You can learn more about the Zoom Room opportunity in our Franchise Information Center.