Do What You're Passionate About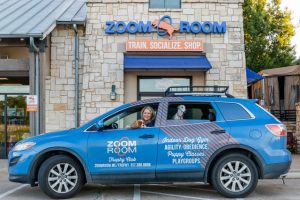 Inc. – July 30, 2018

Inc. Magazine reports on the trend of people changing careers to embrace their passions while also making profits. They feature Heather Gillihan, a franchisee of Zoom Room Dog Training, who went from a lucrative career as a rocket scientist to owning her own dog training franchise. What really spoke to her was man's best friend.
While my other pursuits have been worthwhile, training my own personal dogs was pure joy, and I realized that I could help others find that same joy with their own dogs. If even one dog avoids being surrendered to a shelter because of my efforts through Zoom Room, then it will have been worth the journey!
Read the full coverage: Inc.