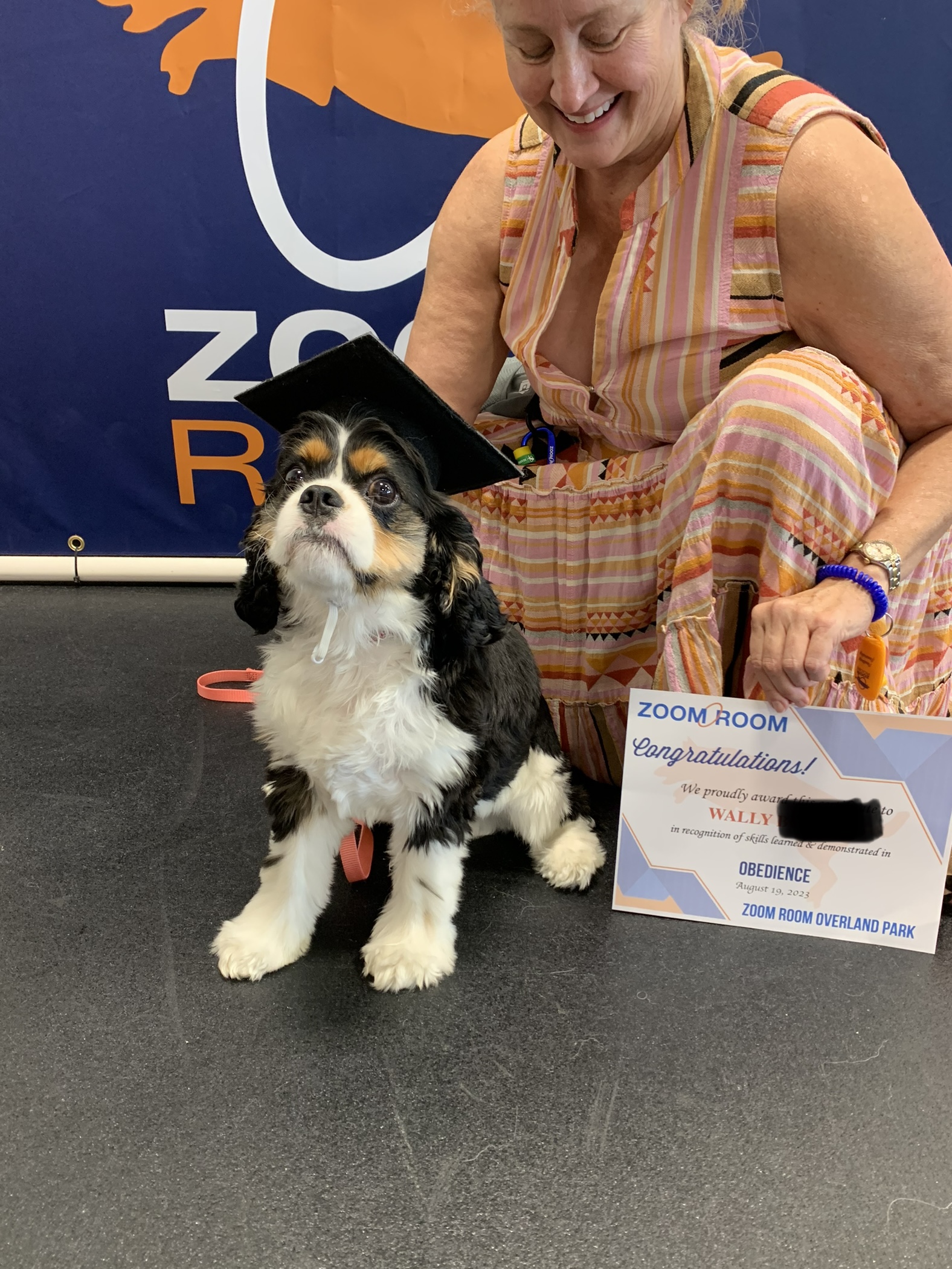 Wally's parents brought him in at the Grand Opening! As a young guy, their goal is to make him a therapy dog because of his loving nature. He quickly enrolled in Obedience, and graduated after about two months! Now he's making progress in Advanced Obedience, and getting ready to test for his CGC. Therapy dog workshop is next! Both Wally and his mom are working extremely hard together and doing fantastic.
Favorite Toy: Lobster stuffie
Favorite Treat: Acorns
Wally's owner, Lexa, had this to say:
He is such a lover, all he wants to do is cuddle and play with other dogs!