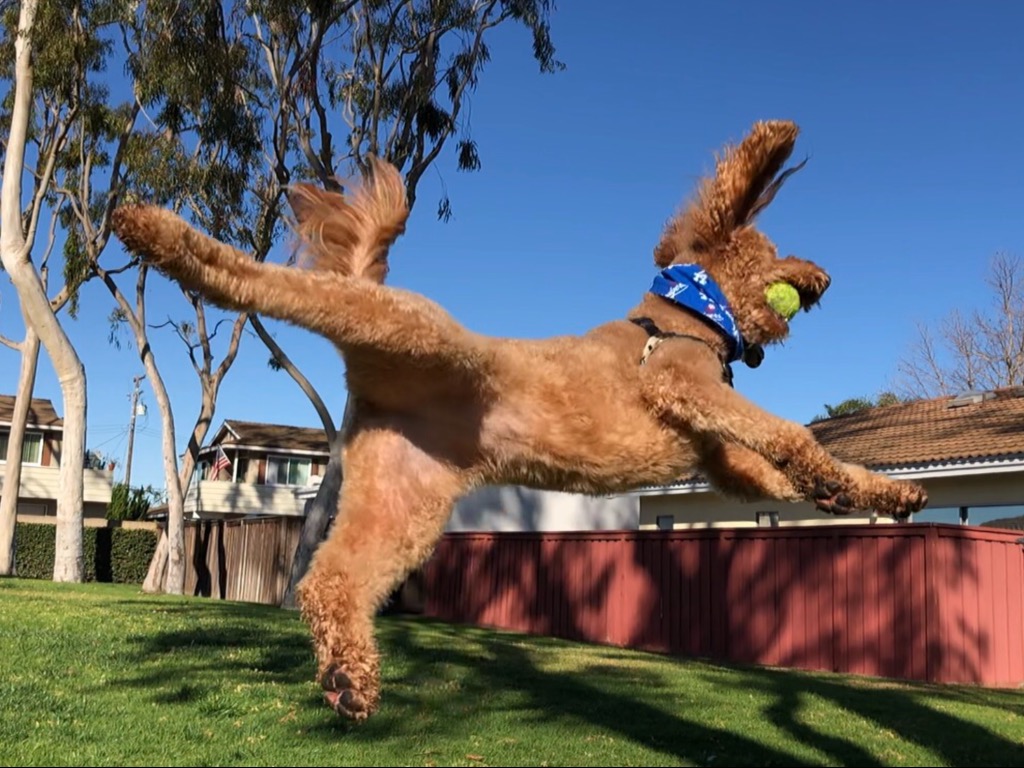 Kopi Doodle-Doo was born on April 7, 2018 in San Diego, CA. Kopi lives at home with mom Dona and dad Eric. Kopi has been taking classes with us for 939 days, or 2 years, 6 months, 27 days or 30 months and 27 days (as of April 1st, 2021, hehe). Kopi started with us in an evaluation and we loved her and her mom from the start! has taken Obedience 2, Agility 1, 2, 3, and Introduction to Scent workshop with us. She can now be found in Obedience 3 and Agility 4! Kopi is known for her high fives with mom after her agility runs, its the cutest!
Favorite Treat: Fresh Chicken
Favorite Place to go:: the green belt by their house to play fetch!
Favorite activity at the Zoom Room: Running the agility courses with mom! They are the greatest team!
Kopi Doodles's owner, Dona and Eric, had this to say:
Our morning ritual of her jumping on the bed, giving lots of kisses, and snuggling for more ZZZzzz's!