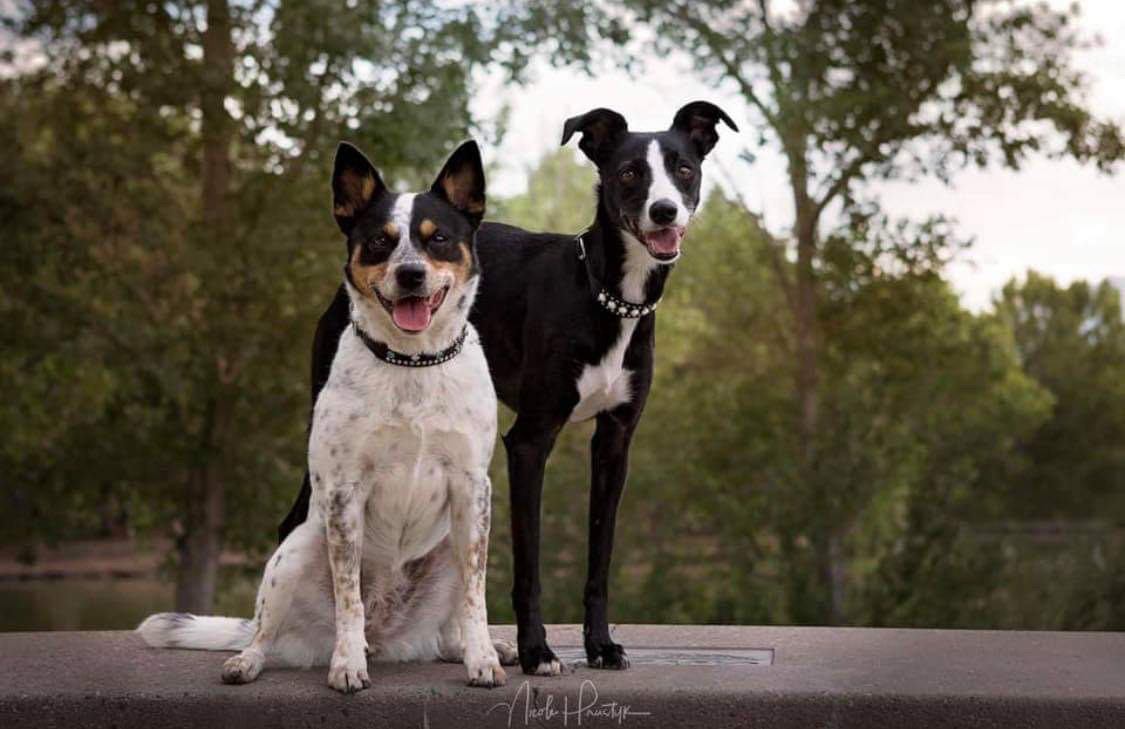 Luna was born close to April 2013. She began her Zoom Room career in Jan of 2015 in Obedience 1! Luna quickly wiggled her cute self into our hearts and we were obsessed from the get go! Luna completed Obedience 1-3, Agility 1-4, Tricks, Rally, Urban Herding and has spent lots of time with her favorite UNCLE BLANE! Indigo, aka Indie, was born on November 27, 2016. Indie began her Zoom Room career in Puppy Preschool where we started her hat and accessory wearing right off the bat!! Indie has completed Puppy Obedience, Obedience 1 and 2, Agility 1-3. Both girls have competed in our Agility League and have been known for their competitive style in our game nights!!
Favorite Treat: Luna loves ANYTHING while Indie loves CHEESE!!
Favorite Places to golaces to go:: Zoom Room, the Beach and Flyball practice!
Favorite activity at the Zoom Room: Tricks and Minute to win it nights!!
Luna and Indigo's owner, Katie and Paul, had this to say:
Luna and Indie are a ton of fun! They love doing tricks and anything Uncle Blane asks for as long as it comes with treats!!