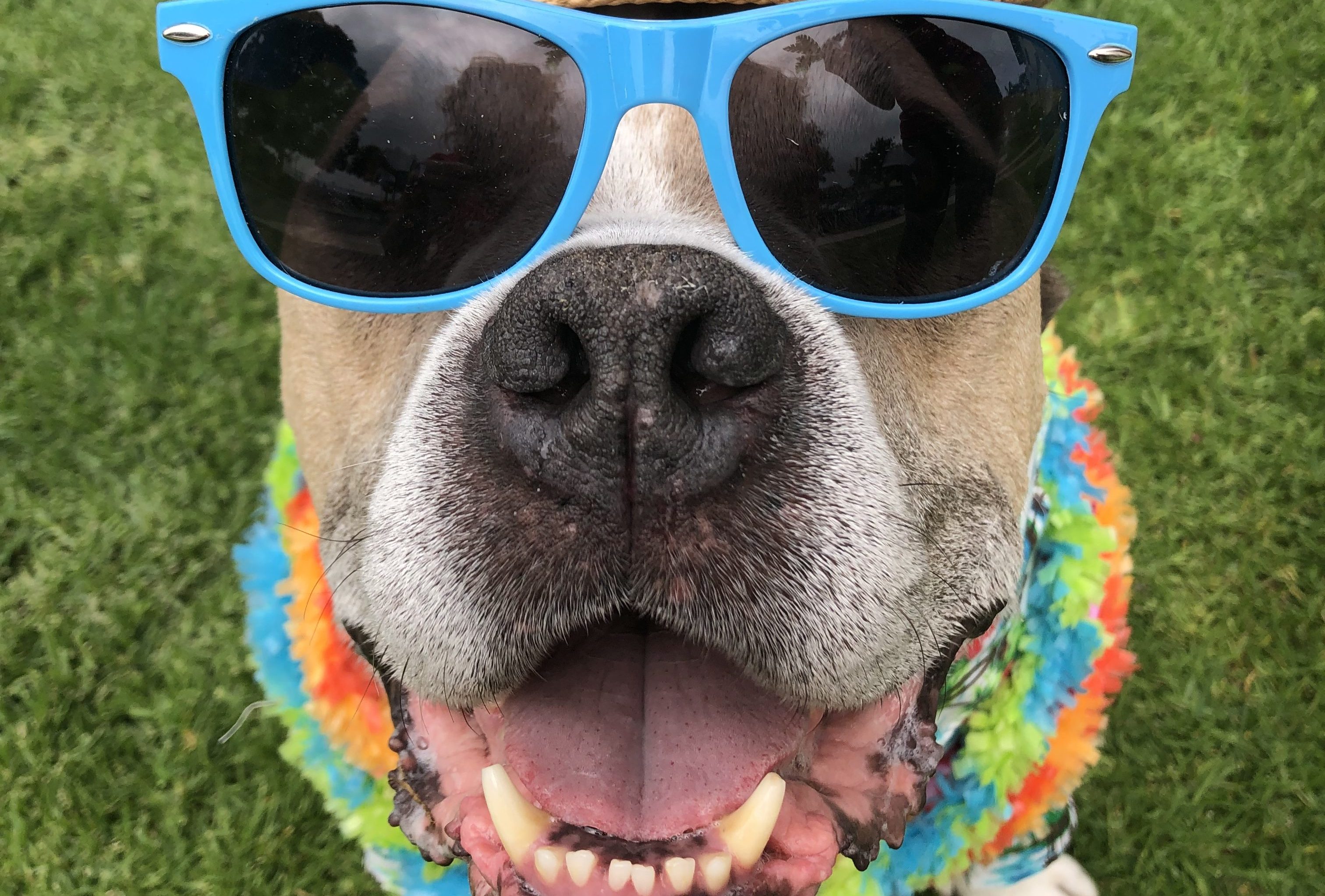 JJ has been part of the Zoom Room family for quite some time. They were first clients of the Redondo Beach location but joined us in Huntington Beach for Rally classes!! JJ is known around for his handsome smile and his sweet personality! JJ and his mom can be found around town working together as a Therapy dog team! They frequent LAX weekly, so if you're traveling keep your eyes out for them!
Favorite Treat: Frozen bone marrow
Favorite Places to go: Wilson Park to watch the squirrels!! and LAX for Therapy dog work
Favorite activity at the Zoom Room: Rally and Tricks class!!
JJ's owner, Janie, had this to say:
JJ won Best in Smiling at the American Rescue Dog Show!!

Follow him @jj_the_therapy_amstaff_terrier